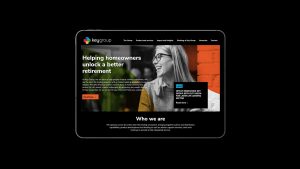 Key Retirement Group unveils its new brand and positioning, becoming Key Group. The new identity and strategy were developed in collaboration with Start Design and reflects and reinforces its refreshed growth ambitions and enhanced advice, lending, distribution, and training capabilities. 
The move from Key Retirement Group to Key Group is backed by a new brand strategy, brand design, website design, proposition strategy and pitch assets, alongside a new, unified group purpose and website.
The launch is a culmination of a 16-month partnership with Start Design. The relationship began when Start Design was asked to create a design system to unite the group-owned businesses as well as a new strategic positioning, grounded in Key Group's decades of experience, insight, and reach across the entire later life lending market.
To rebrand the Group – which includes the UK's largest later life adviser (Key), the leading referral service (Key Partnerships), one of the largest equity release lenders (more2life) and the most popular industry support service (AiR Group) – Start Design led an intensive strategic phase that worked with senior leaders across the Group's businesses to create a unified vision for the future of 'retirement'.
This is how the line 'Retirement finances unlocked' was identified, which captured the Group's ambitions to lead the advancements of modern retirement as a product innovator and thought leader. The Group's new logo, dubbed the 'prism' of choice, reflects that idea as it brings together the colours and logo elements of each business within it.
The logo and visual identity also create a cohesive design system for each of the brand verticals, allowing each to be flexible and signposted with specific product descriptors to better channel needs, promote products and link to SEO.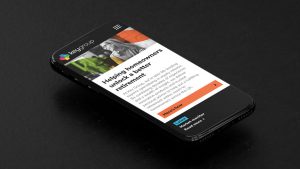 Darren Whittingham, Chief Creative Officer at Start Design says: "The strategy was to elevate 'retirement' and re-imagine it for the 21st century to reflect Key Group's position of leading advancements of modern retirement needs in the market. Retirement is no longer a moment in time at 70, but a journey from 55 onwards, and this insight was paramount to understanding audience needs and creating a modernised brand. It's a pleasure to work with Key Group as strategic and design partners at this pivotal point in their journey. I am proud and excited to see the work go live and can't wait to see how it helps the Group move into the future as a sector-leader and helping hand for families across the UK to make the most of their retirements and their entire later lives."
Chris Bibby, CMO at Key Group adds: "While customers have changed and their aspirations have grown, the later life lending market has seen little real change or innovation for far too long.  Key Group is keen to be the UK's leading retirement finance expert who acts as a catalyst to see more customers receiving the support and products they need to finance a better retirement. This rebrand clearly highlights our aspirations in the market and brings a cohesive approach to branding across the Group.  We are grateful for the work that Start has done to help us to breathe life into how we communicate our ambitions for the Group, and I look forward to working with this new design system going forward."
Source: Start Design