– Strategic partnership to bring Kia's 'Movement that inspires' brand purpose to life
– JUMP, Havas Media Group's content and culture agency, is taking the lead on the multi-agency initiative
Kia has been named as the official automotive partner for Boardmasters, Cornwall's own surf and music festival from live entertainment specialists Vision Nine. The deal was negotiated by JUMP, Havas Media Group's content and culture division.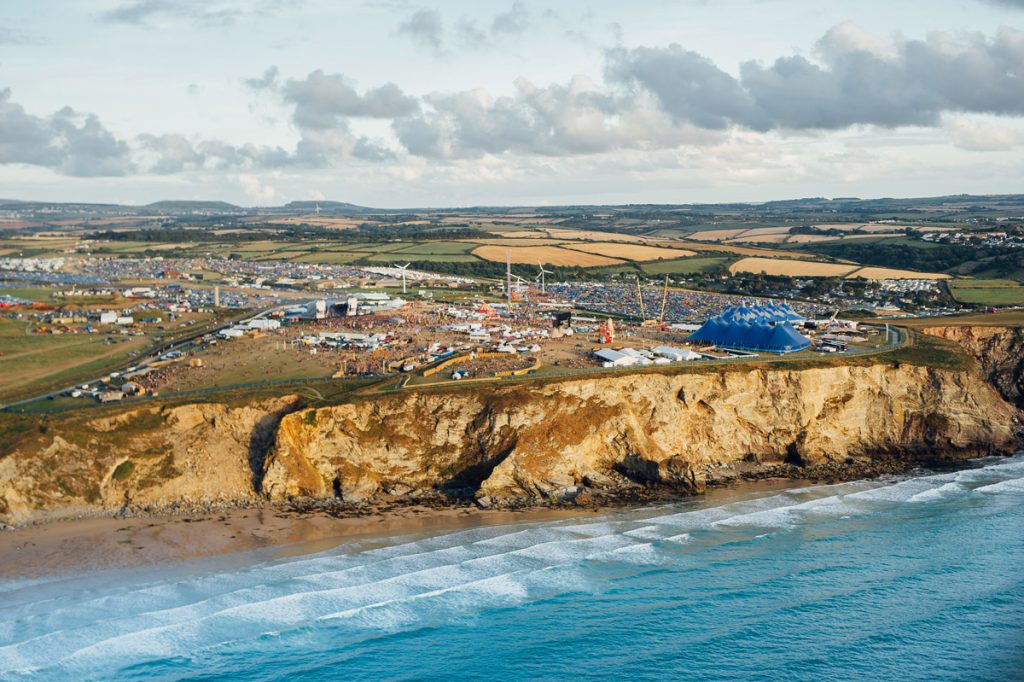 Kia worked with JUMP to identify and secure a strategic partnership that would bring its 'Movement that inspires' mission to life in an engaging and tangible way for the festival's youthful target audience.
The partnership with Boardmasters, which takes place in Newquay, Cornwall from the 11th – 15th August 2021, will communicate Kia's new brand purpose as the brand shifts towards a future of electrification and sustainable mobility. JUMP will activate the initiative via a content partnership with LADbible Group, as well as facilitating on-site experiential, influencer activity with VCCP London, and owned social promotion.
As well as negotiating the deal, JUMP is also acting as lead agency for the initiative, coordinating all stakeholders and ensuring that 'Movement that inspires' runs through all content created with chosen media partner LADbible Group.
The culture and content agency is collaborating with Kia and LADbible Group to develop a social-led content series, showcasing Kia's partnership with Boardmasters. The two-part series will be split across LADbible Group's UNILAD and UNILAD Adventure brands, reaching an audience of almost six million, and will feature surfing, yoga talent and showcase the Cornish coastline, allowing Kia's audience to better understand 'Movement that inspires'.
Kia talent will take over UNILAD Adventure's Instagram Stories, with GoPro cameras capturing the full surfing experience to encourage audiences to pause and embrace the Kia mindset. Calming ASMR-style graphic stories, featuring the ocean as a soothing backdrop, will be shared on UNILAD's main Instagram Stories to help encourage the audience to breathe meditatively.
VCCP, which oversees Kia's social, influencer and CX business, is selecting surfing, yoga, fitness and DJ talent relevant to Kia's brand ethos and the themes of the festival, some of whom will host bespoke sessions at an on-site 'Inspiration Zone, created by Fusion Events. The Inspiration Zone will see Kia activate 'Movement that inspires' through a variety of classes and engaging experiential activations designed and curated by Fusion.
Boardmasters 2021, which takes place across Watergate Bay and Fistral Beach, bringing world-class surf and music to Cornwall, is headlined by Foals, Gorillaz and Jorja Smith.
David Hilbert, Marketing Director, Kia UK, said: "Partnering with Boardmasters is an exciting new step for Kia. Thanks to its celebration of surfing, creativity and sustainability, the festival is a perfect match for Kia and our new 'Movement that inspires' brand purpose. Through this strategic partnership, we will add to the festival experience with a schedule of activities and classes to inspire and invigorate visitors to Boardmasters this August, with an activation space designed to encourage people to engage more closely with notions of sustainable mobility."
Sophie Neville, Business Director, JUMP, Havas Media Group's content and culture agency, added: "We're delighted to be working on this partnership with Kia and equally excited by the brand's ambition to bring its 'Movement that inspires' proposition to life in a tangible and authentic way for their audience, across multiple channels. As lead agency, JUMP has worked closely with all stakeholders to help coordinate the on-site experience, as well as VCCP's influencer campaign, and maximise content opportunities via our partnership with LADbible. We are creating purposeful, built-for-platform branded content for Kia, to ensure the partnership lives on beyond the event itself. This is exactly the kind of work we love to do, truly reflecting our 360-degree offering."
Nicky Palamarczuk, Head of Social and Influence, VCCP London, commented: "Our influencer approach is centred around authenticity, and that authenticity is especially important in the world of entertainment, where the audience is quick to spot a fake. So, we were delighted to meet the challenge of credibly linking Kia's 'Movement that inspires' proposition with the values of Boardmasters, by using talent from the world of wellness, fitness and music, and showcasing the strength of their new brand platform."

Toby Gwazdacz, Head of Brand Partnerships, Vision Nine, concluded: "Boardmasters is thrilled to announce this new partnership with Kia, supporting its new brand purpose and future strategy, 'Movement that inspires'. Boardmasters and Kia share a joint vision for a brighter future, harnessing innovation and creativity to inspire young people and develop more environmentally conscious business practices." 
Source: JUMP