Kia Motors launched a new pan-European advertising campaign for the new Kia e-Niro electric crossover – fronted by Oscar-winning actor Robert De Niro.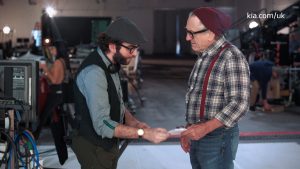 The campaign has been developed by INNOCEAN Worldwide Europe Europe under the leadership of Gabriel Mattar (European Chief Creative Officer) and Ricardo Wolff (Executive Creative Director).
"It's our first campaign for Kia Motors Europe and we couldn't be more proud. This 360° campaign not only brings a close, light-hearted approach to one of its top selling models but also sends a signal to where the Kia brand is heading. This is the first step of many more to come," says Gabriel Mattar, INNOCEAN Worldwide Europe Chief Creative Office.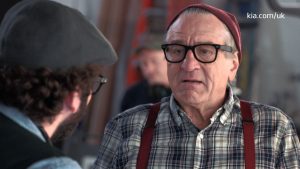 As an ambassador for Kia's new electric car, De Niro will highlight the e-Niro's ability to eliminate barriers to electric vehicle ownership with a series of TV, print and digital advertisements.
"Who else to advertise a car called e-Niro? Of course it had to be Bob. We also had Bryan Buckley on set, one of the world's best ad directors, so the whole experience was truly humbling, to say the least. Bryan's sense of comedy along with Bob's acting ability delivered an awesome result. We also shot a host of online films and still motifs, I can't wait to see it out there," adds Ricardo Wolff, INNOCEAN Worldwide Europe Executive Creative Director.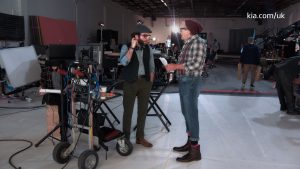 Kia's partnership with De Niro will draw on the actor's inimitable character and sense of humour to draw attention to the e-Niro's numerous benefits – its long 455-kilometre electric driving range, high-tech infotainment features, energy harvesting technologies, and unique crossover design.
Artur Martins, Vice President Global Brand & Marketing at Kia Motors Corporation, comments: "The communication plan for the e-Niro will be as special as the car itself. These advertisements will draw on Robert De Niro's unique ability to entertain, as he educates drivers about the e-Niro – a car that breaks down many of the obstacles to electric vehicle ownership in a way that few others have."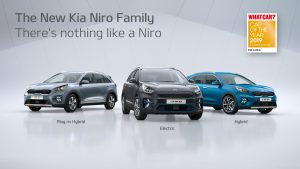 Kia e-Niro was revealed in European specification at the Paris Motor Show. With a driving range of up to 455 kilometres (282 miles) on a single charge – and up to 615 kilometres (382 miles) in the city – Kia's first fully-electric crossover utility vehicle will be one of the most capable cars on the road when European sales commence at the end of 2018.
"With the new Kia e-Niro, people can stop wondering and start driving electric cars" says Gabriel. "On the digital platform we engage with consumers in an entertaining way tackling typical barriers that still exist amongst customers."
Source: INNOCEAN Worldwide Europe