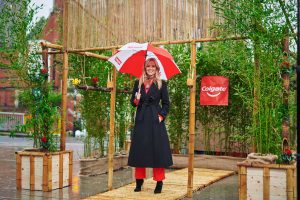 Broadcaster and actress Laura Whitmore opened a beautiful, living bamboo oasis in Waterloo to launch Colgate's first bamboo toothbrush with plastic-free packaging. Colgate's bamboo toothbrush is an easy way for people to make a small, sustainable change for the better and is one of Colgate's latest steps toward improving the sustainability profile of its products and achieving 100% recyclable packaging by 2025.
Colgate is partnering with Groundwork London, a charity helping vulnerable communities in the city become greener, stronger and healthier. To ensure the bamboo oasis will live on and benefit the local community long term, the oasis and its components will be distributed to Groundwork London's various community projects. This will include replanting in the rainforest zone at Iver Environment Centre, which is used for outdoor education with school children and adults with learning difficulties.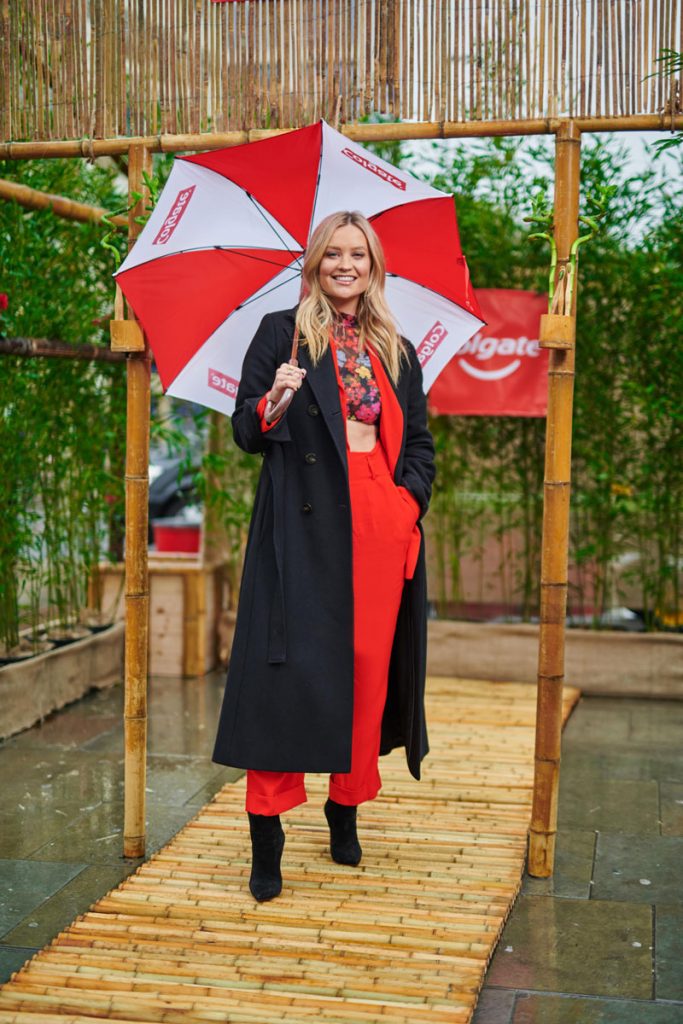 To date, Colgate has made great strides towards achieving its 2025 sustainability goal of making 100% of its packaging recyclable. Global data from Colgate-Palmolive's recent sustainability report revealed that approximately 80% of its packaging is recyclable, and 42% of packaging materials by weight are from recycled sources, with goal to increase to 50% by 2020. In 2018, Colgate joined the Ellen MacArthur Foundation's New Plastics Economy Initiative, reflecting its commitment to sustainability.  
Additionally, in 2018, Colgate partnered with TerraCycle to launch the Colgate Oral Care Recycling Programme, a nationwide recycling solution to ensure that oral care plastic waste is recycled. In 10 months since launching, over 240,000 units of oral care products have already been recycled through the programme.
Made with 100% biodegradable, sustainably grown bamboo, the Colgate Bamboo Charcoal Toothbrush is ideal for those who seek environmental-friendly options to help the planet without compromising on quality. The handle has been coated with beeswax to minimise water absorption and improve durability. In line with Colgate's long-term commitment to reducing plastic waste, it's packaging is made from recyclable cardboard, as are the display units used on shelf.
Philip Durocher, General Manager, Colgate UK commented: "The launch of the Colgate Bamboo Charcoal Toothbrush marks just one step in our journey to reducing plastic use. We realise there is much more to be done, so whether it's partnering with TerraCycle to create a nationwide recycling programme for oral care products or having even created the UK's first playground made of recycled toothbrushes and toothpaste tubes, we are always looking for innovative ways to ensure our products not only provide top quality oral care, but are also increasingly environmentally friendly."
Laura Whitmore, broadcaster and small changes advocate commented: "I'm always looking for new ways to do my bit for the environment even if they seem small – it all helps. I'm not perfect but try as much as possible to bring a refillable water bottle, and use a bag for life. That's why I'm so pleased to partner with Colgate to launch the new Bamboo Charcoal Toothbrush – it's another simple way that we can all help the planet, and is super stylish and an easy swap to make. Seeing big companies like Colgate make these products is hugely hopeful and enables so many people to make the swap."
Ben Coles, Director, Communities and Environmental Services at Groundwork London commented: "At Groundwork we believe that everyone, no matter what their background, should have access to green spaces. We're really excited to collaborate with Colgate to create this bamboo oasis and hope that it will act as a reminder of the steps we can make for a better future for all."
Source: Colgate