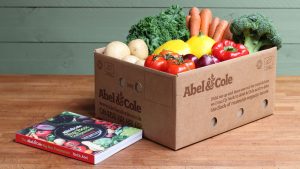 Nearly one fifth of Brits have now signed up to subscription boxes that deliver a host of different goodies direct to our door, according to new research by uOpen, the UK's first online subscription box marketplace. The survey reveals that 19% – more than 12 million – of us have signed up for subscription boxes in the last six months as the British public increasingly move away from the High Street.
Less than 1% of us had a subscription back in 2014, this rose to 10% in 2016, proving it is one of the fastest growing retail trends in the UK right now.
Huge numbers of consumers are signing up for regular deliveries from brands such as Abel & Cole, beauty box Birchbox, Dollar Shave Club and Harry's shaving goods.
The rise is being down to the 'lipstick effect' – that we are increasingly spending money on more affordable regular 'feel good' treats in tough times, rather than 'big ticket' items like sofas, beds and washing machines. More than a quarter (26%) said they buy subscription boxes as a treat, almost two thirds (63%) said it was because they loved receiving a surprise package in the post – and more than half the population (57.8%) say it's because they hate it when they only receive bills in the post.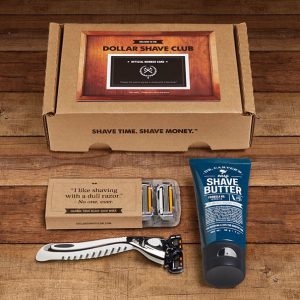 Food and drink is the biggest market, with almost a fifth of us (18.6%) signed up for a regular delivery of tasty treats from the likes of HelloFresh, spending a whacking £636 million a year, closely followed by beauty, with 16.5% of us signed up for boxes like Birchbox to make us look and feel better, with men spending on average £76.28 a month, almost double the £31.34 a month that women spend.
Although they're the biggest buyers of geek and gaming subscription boxes like Loot Crate or Z Box, the 16-24 year old Generation Z are the biggest buyers of beauty boxes and the biggest buyers of arts and crafts boxes, perhaps because they feel the need to get more hands on in their increasingly digital lives.
Their increasing craving for all things physical could also be behind why, along with 25-34 year old millennials, they're the biggest fans of book subscription boxes like The Willoughby Book Club too.
Millennials (25-34 year olds) are most likely to subscribe to fashion boxes like Fabletics or Socks In A Box, family and kids ones like Toucan Box, Miss DreamBox or The Lucky Dip Club, shaving subscription boxes like Harry's, Angel Shave or Friction Free, health and fitness boxes like Muscle Crate and they're the biggest buyers of food and drink subscription boxes like Abel & Cole, Mindful Chef or Gousto and pet boxes like Tails, and they're most likely to sign up for boxes which brighten their homes, like Bloom & Wild or Candle Box.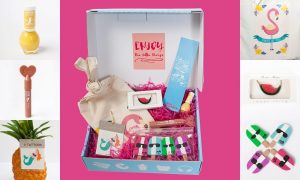 And for those who haven't signed up to one, food and drink subscription boxes are the ones we most want to try, with more than a fifth of us (22%) salivating at the prospect.
Carola York, Managing Director at uOpen said: "We might be living in a digital and technologically advanced era, but we still love the surprise and delight moments that a subscription box gives. In our increasingly busy world, a subscription box allows you to treat yourself or give a great gift to someone else. There's a box for every taste whether you are a pet lover or a music aficionado, and now you can now shop for all these fantastic boxes in the one place."
The research marks the UK launch of uOpen. Tapping into the subscription box craze, uOpen is a marketplace that showcases new and established delivery schemes and offers a wide choice of boxes to consumers. uOpen acts as a one-stop shop for consumers seeking regular deliveries, allowing customers to place their orders directly on the site.
Subscription boxes are one of the fastest growing areas of UK retail. There was a 30% increase in consumers signing up to the sites in 2017, according to digital research company Hitwise. It found that there were 3.1 million unique visitors to subscription box websites in the fourth quarter of 2017, while the total number of visits – including repeated visits by the same people – in the whole of 2017 was 76.7 million.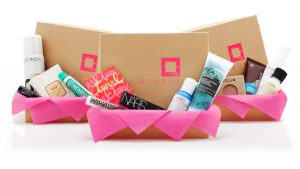 Operating on a revenue share agreement, uOpen makes it free and straightforward for merchants to set up and list their boxes on the site. uOpen also supports the growing subscription box community through its online knowledge base, industry insight guides and uOpen Insights seller events.
Carola added: "uOpen offers a fantastic opportunity for entrepreneurs and small businesses to ride the wave of the subscription box trend. We approve each box based on quality, value for money and first-rate customer experience. Through large-scale digital marketing campaigns and social and influencer activities, uOpen will drive huge volumes of traffic from consumers interested in and searching for subscription boxes, making it easy, fast and safe for them to buy through the platform."
Source:Â uOpen