[KGVID width="600″ height="338″]https://marcommnews.com/wp-content/uploads/2015/11/Lloyds_to_the_Stars_40sec_lbx_AGENCY_vsn_10-27_16h59-720p_HD_Quicktime.mp4[/KGVID]
Lloyds Bank has launched a new TV ad showing that getting the ideal present is easier than ever thanks to the bank's partnership with Apple Pay, as part of a £4 million Christmas campaign.
The ad, created by RKCR/Y&R, follows the story of a little girl who decides that a star would be the perfect gift for her mum this Christmas.
The girl is disappointed to find that getting hold of a star is impossible, until she finds a gift when shopping with her dad, who buys it using his iPhone with Lloyds Bank and Apple Pay.
The 40-second spot will launch on TV UK-wide on Monday November 2nd, as well as online and on VoD.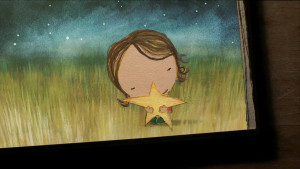 As part of the campaign RKCR/Y&R are also producing an illustrated children's book. This will be available for all Lloyds Bank customers as a free-to-download ebook via iTunes.
Ros King, Director of Marketing Communications Lloyds Banking Group: "This new campaign focuses on the sometimes difficult task of finding that elusive perfect gift. The campaign demonstrates the ease and simplicity of paying with your Lloyds Bank card and Apple Pay and really brings to life the emotion of this very special time of year. I'm very proud of the work and am excited to hear what our customers and colleagues think of the new campaign."