Black cabbies are to become London's new emergency responders by learning how to handle acid attacks, terrorist incidents and medical crises.
mytaxi, the e-hailing app, has developed the Knowledge+ to provide tools for its 17,500 drivers with essential health, safety and people skills for coping with new challenges in the capital.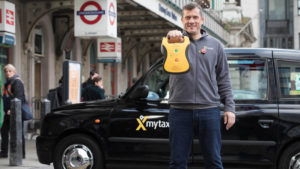 The pioneering programme, which is the first of its kind ever developed, will teach drivers life-saving techniques such as cardiopulmonary resuscitation (CPR) and how to use a defibrillator. A psychologist will also provide body language training, so drivers can put passengers more at ease by reading situations correctly and decoding their cues.
This course, backed by St John Ambulance, will make licensed cabbies even more 'street-smart.' It will build on 'The Knowledge', the world's toughest taxi test, which ensures drivers find the fastest route through London without a sat nav. Former Head of the National Counter Terrorism Security Office, Chris Phillips, will advise on counter-terrorism and security training. The new initiative is also being discussed in consultations with the National Counter Terrorism Policing unit.
The Knowledge+ launch comes as a survey of more than 1,300 drivers reveals they are increasingly supporting the emergency services and facing dangerous situations.
The survey, carried out by mytaxi, reveals that half of the respondents have been booked by passengers as an alternative to an ambulance. More than two thirds (71%) have made emergency trips to hospital for passengers with serious medical issues including burst appendixes and broken ankles. Others (7%) have specifically experienced a passenger having a stroke or heart attack.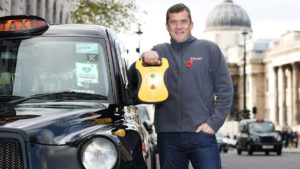 Worryingly one driver had to deal with a passenger who was shot in the stomach, and another picked up a young female passenger whose drink had been spiked with a 'date-rape' drug.
Helping women in labour is a happier hazard of the job. A total of 14 said they had experienced a woman giving birth in their cab, and 140 knew drivers to whom this had happened.
The results highlight the need for cab drivers to be crisis trained. Nearly a quarter (24%) have come to the aid of the public in a terrorist attack. A driver who witnessed the London Bridge terrorist attack took three girls to safety who had been in the Wheatsheaf pub at the time – and then went back to help others: "Found three terrified girls who had been in the Wheatsheaf (pub) when the attackers were smashing the windows in … Got them all home safely and returned to ferry others away from the area."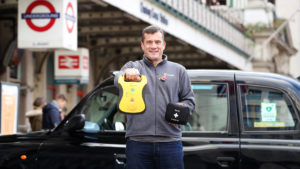 Passengers themselves can pose a threat to cabbies. Three quarters of drivers have experienced aggression from people who use their taxis, and more than half (57%) have been verbally or physically threatened by a passenger.
Andy Batty, UK General Manager at mytaxi black cab app said: "The Knowledge+ will build on the world's most respected taxi training course by equipping thousands of London black cab drivers with a series of essential new skills. The initiative will have input from health, crisis and body language experts with the ambition of becoming an industry benchmark for training excellence."
Michelle Kerrigan, National Partnerships Manager for St John Ambulance, said: "As the nation's leading first aid charity, St John Ambulance is delighted to be working with mytaxi to develop life-saving skills amongst their network of drivers. Taxi drivers are increasingly first on the scene in an emergency, and we know that administering first aid in those crucial first few minutes can be the difference between life and death."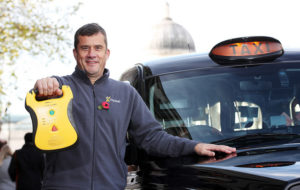 Former Head of the National Counter Terrorism Security Office, Chris Phillips, said: "Threats to the nation's capital are changing at an unprecedented pace. You can pretty much guarantee that whatever incident happens in London, a black cab will be at the scene or nearby. Professionalising their response is a brilliant way to help keep Londoners safe."
Psychologist and cognitive therapist Dr Becky Spelman said: "London black cab drivers deal with thousands of passengers a day and this initiative is designed to help them understand a passenger's psyche, from correctly reading their body language to defusing situations."
mytaxi is committed to ensuring black cab passengers get to their destination simply, safely, quickly and pleasurably. With the addition of Knowledge+, the mytaxi experience could also prove life-saving.
Source: mytaxi