MALTESERS® takes its humorous look at women's lives into new territory with its latest instalment of AMV BBDO's "Look on the Light Side" brand platform. The risqué approach is designed to challenge taboos around the way different generations respond to life's big questions.
When Helen's aunt asks her, "How's your love life?" she responds "Good thanks. Yours? Uncle David keeping you satisfied?". The aunt responds with a smile and swaps glances with her husband, enjoying her niece's retort and the humour of the exchange.
In another execution, a middle-aged dad introduces his grandmother's date as a "companion" to the rest of the family, but grandma isn't having any of it. She announces breezily: "He calls us that because he doesn't want to imagine us getting it on."
Behind the laughs giving women a moment of respite in this new integrated campaign, MALTESERS® is making a serious point about society's expectations, just as it did with its equally funny and pioneering ads tackling issues around maternal mental health and disability.
The Mars-owned brand has become known for pushing boundaries around representation of women, thanks to its honest portrayals of real experiences. By laughing through the tough stuff, MALTESERS® help women build resilience, while educating audiences about the challenges they face.
Speaking about the new campaign Ellyse O'Connor Europe Regional Brand & Content Manager, MALTESERS® said: "There's a constant pressure on women to hit certain milestones at certain times. Get engaged, buy a house, have kids, take up needlepoint. But there's no 'right' way to go through life, so let's celebrate women who reject the status quo, live life at their own pace – and do it with a sense of humour."
AMV BBDO creatives Rachel Tweedy and Jamie Chang said, "We wish women could always respond to those annoying questions like this".
According to Brandsplaining published in 2020, only 3% of ads show women being funny, but female writing has shone through in recent years, with TV shows like Everything I Know About Love, I May Destroy You and Fleabag demonstrating a global demand for a different narrative.
In making the ad, AMV BBDO spoke to groups of women who volunteered real stories about themselves, which helped them to resolve and heal old embarrassment, or take comfort in shared experiences.
The campaign marks the debut of the director, writer and producer Sebastian Thiel, at MindsEye, in advertising. Once included on the Evening Standard's list of the Top 25 under 25 most influential Londoners, Thiel has been featured on TEDx Talks and is known for directing the TV Shows Just a Couple (BBC 3), Dreaming Whilst Black (BBC 3) and Riches (Amazon). He's directed the TV and social spots in this new campaign.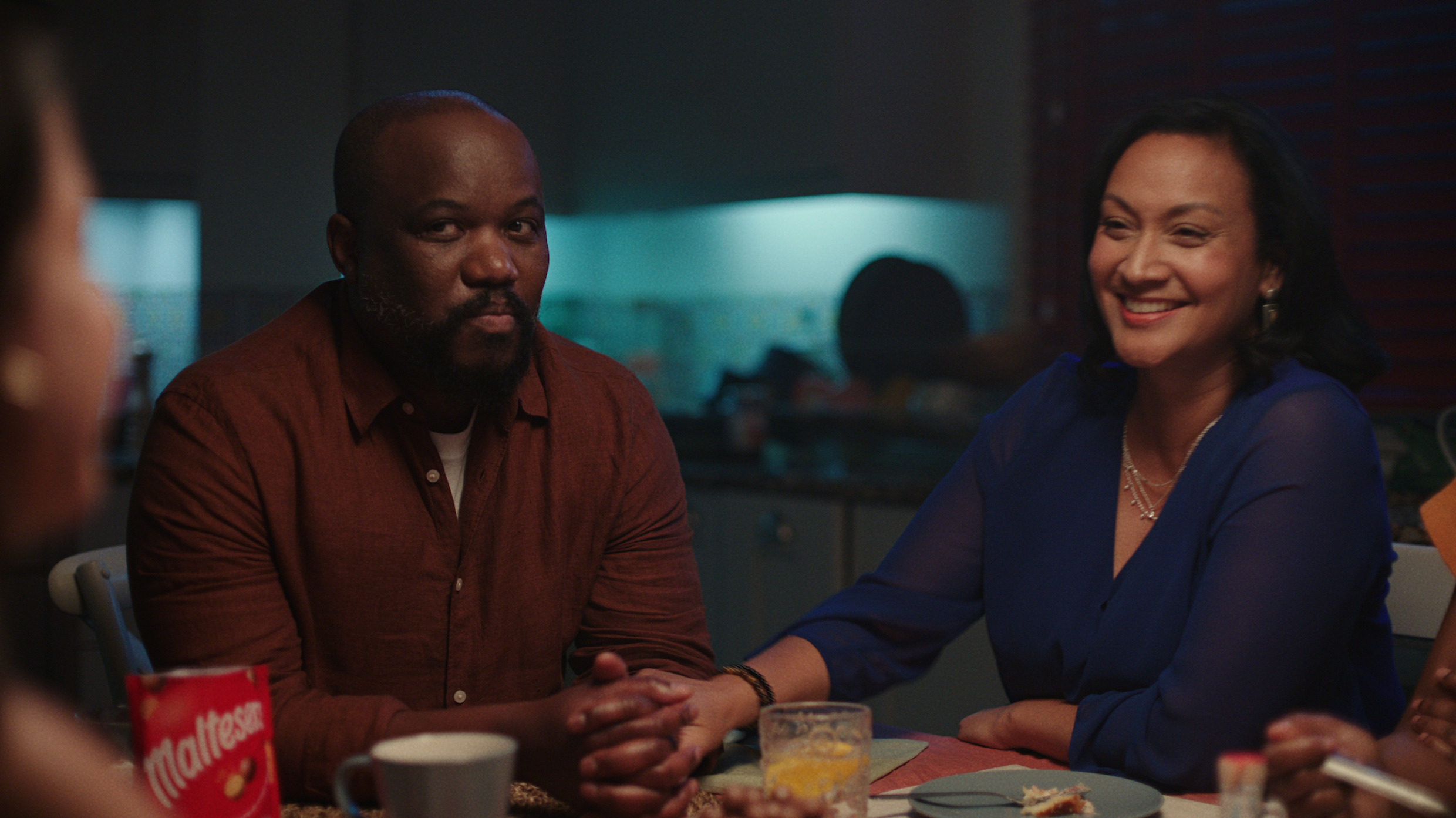 Thiel said, "it was a brilliant project to be a part of, and from the start felt like a natural fit. I love using comedy to challenge conventions. The focus here was on the awkward moments and the brilliant, funny women pushing against the stigma in their own tongue-in-cheek way. It's a celebration, bought to life by a fantastic cast and team."
The new campaign will run, in different forms, across the rest of the year. Along with the TV spots, there are social, radio, and OOH executions.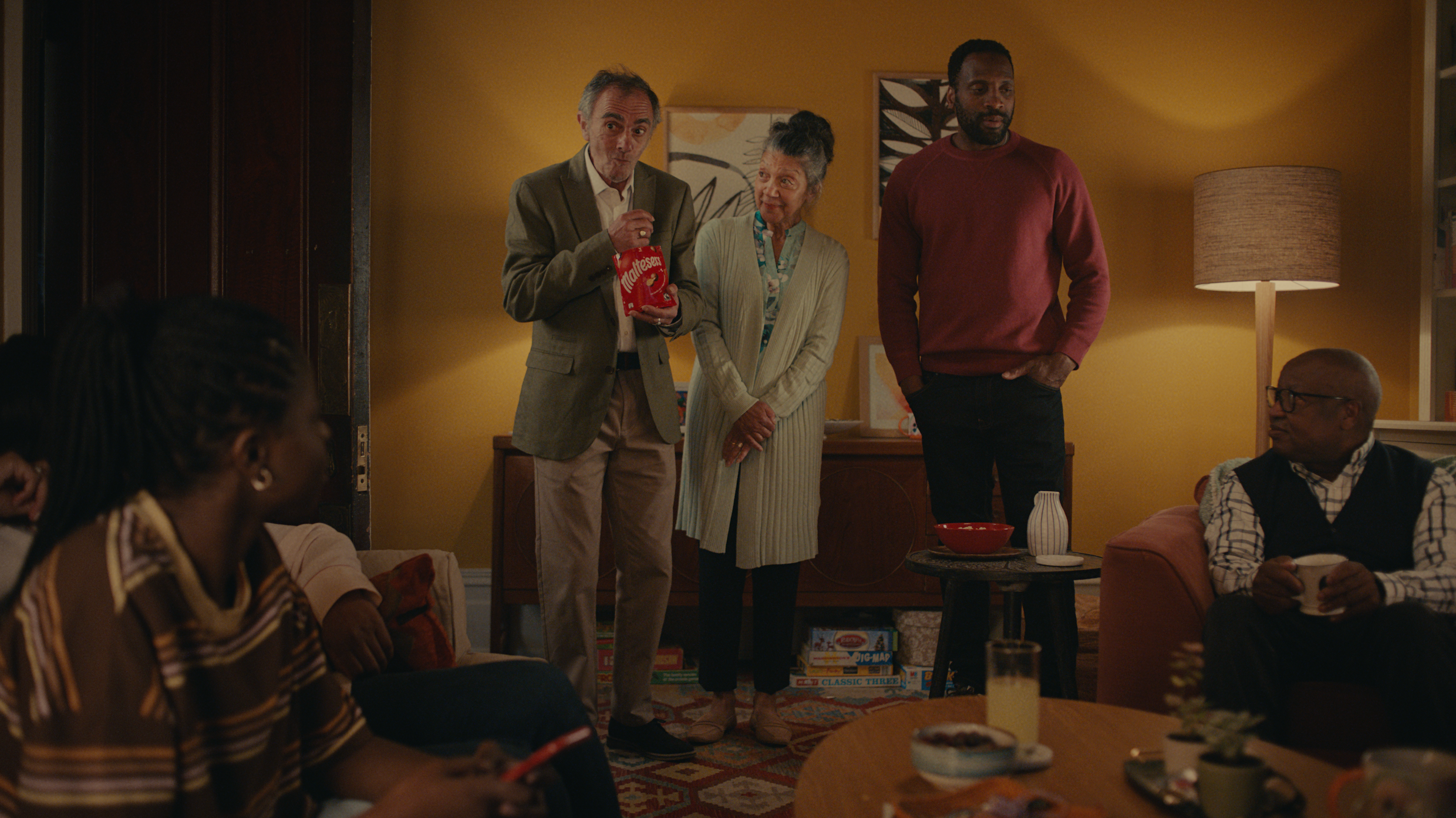 Credits:
Client: Mars Wrigley Confectionery
Brand: Maltesers
Campaign title: Look on the Light Side
Client name: Brad Cole, Ellyse O'Connor and Olga Ivanova
Creative Agency: AMV BBDO
CCO: Nadja Lossgott and Nicholas Hulley
Creative Director: Polina Zabrodskaya and Andre Sallowicz
Creative Team: Rachel Tweedy and Jamie Chang
Agency Planning Team: Emily Brydon
Agency Account Team: Richard Moloney, Matthew Thomas, Angela Kwashie and Raashi Agarwal
Agency Producer: Sophie Delaney
Media Agency: Mediacom
Production Company: MindsEye
Director: Sebastian Thiel
Production Co. Producer: Jennifer Gelin
Production Co. Executive Producer: Debbie Ninnis
Editing Company: Shift Editors
Editor: Saaam
Post-production Company: ETC
Sound studio: String & Tins
Audio Post-production: String & Tins
Digital & Social Art Director: Rachel Tweedy
Digital & Social Copywriter: Jamie Chang
Business Affairs: Ashley McLeod
Source: AMV BBDO