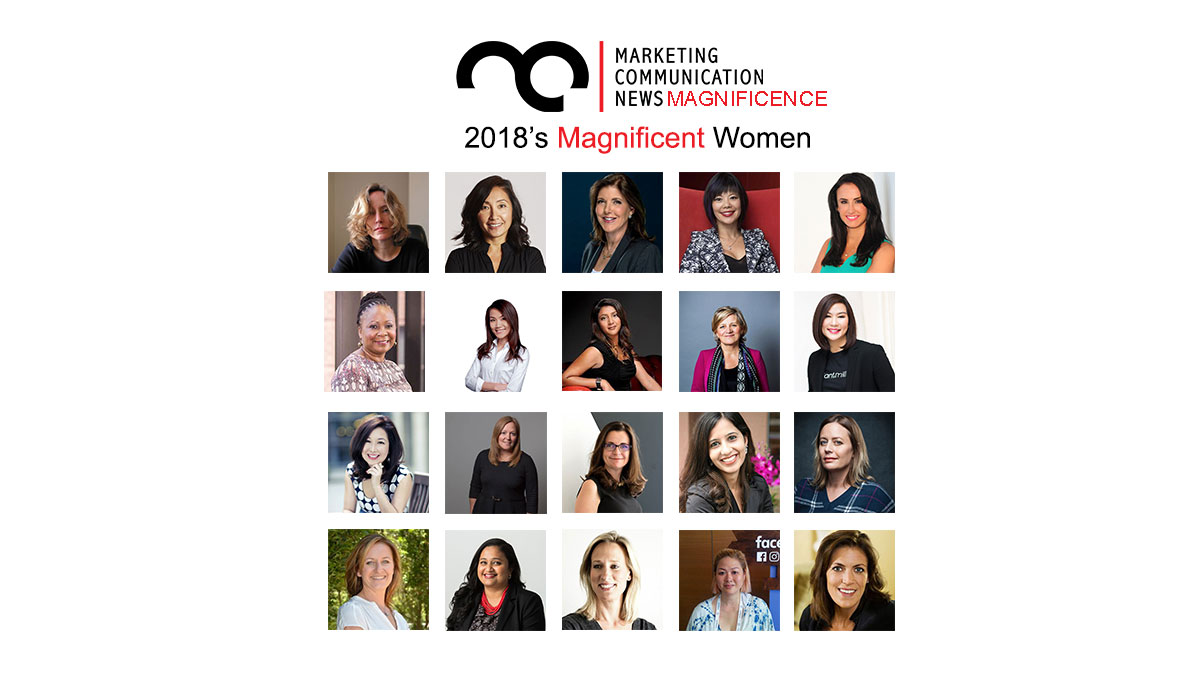 The marketing and communications industries are commanded by some magnificent leaders — an increasing number of which are women. This year, MarComm's Magnificence highlights 20 women with praiseworthy positions and accomplishments in those fields.
Here are the magnificent leading ladies of 2018, in no particular order: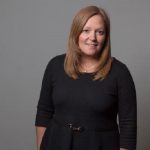 1. Jess Burley, Global CEO at m/SIX
During an interview with Campaign Live, Jess shared the most satisfying thing she has done recently: pitch The & Partnership to TELUS in Canada with a brilliant m/SIX team. When she's not creating new business partnerships, Jess works with staff in 30 different countries to create sales opportunities and marketing solutions. She spends most of her time in meetings with clients from around the world, discussing their challenges and coming up with ways for m/SIX to solve them. Jess wants to be remembered for making a significant contribution to as many good causes as possible.
2. Manjiry Tamhane, Global CEO at Gain Theory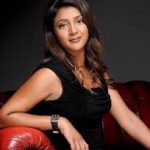 Manjiry has over 20 years of experience in the marketing effectiveness industry. She has been integral to Gain Theory's success since its inception and now acts as Global CEO. In this role, Manjiry maintains the company's vision and strategy and leads global client relationships. Her guiding principle is about delivering actionable recommendations that maximize the benefit of marketing investment. Her approach, which involves connecting data, insights and outcomes against Key Performance Indicators, has contributed to Gain Theory's high client retention rate.
3. Sophie Maunder, CEO at VCCPme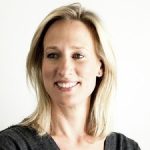 As lead planner on O2 for many years, some of Sophie's proudest moments have been winning the IPA Effectiveness Award Grand Prix in 2004, the IPA Effectiveness Gold in 2006 and launching Be More Dog in 2013. In 2006, she became the youngest female partner and was head of planning by 2007. By 2009, Sophie was one of Management Today's top 35 under 35, served on the IPA Value of Creativity board and was listed in the part-time power list in 2014. That year, Sophie became CEO of VCCPme where her passion for strategic thinking and creative ideas shines through in her work.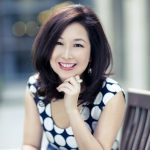 4. Christine Ng, CEO at BBH (Shanghai)
After helping set up BBH's network hub in her native Singapore, Christine was called on in 2005 to crack the Chinese market to service global clients. She took over the role of CEO as BBH China entered its twelfth year of operation. In an uncommon sign of recognition, Christine is the first — and so far only — advertising executive to be featured on a postage stamp. The background is a BBH-like flock of sheep with one black sheep standing out against the rest. Christine's main focus as CEO is to develop local talent and help the very best reach senior levels within BBH.
5. Kim Perell, CEO at Amobee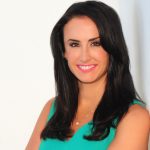 Straight out of college, Kim was hired by a startup called Xdrive Technology to be their director of marketing and sales. The company saw speedy success but took a nosedive shortly after and went bankrupt. Taking lessons from that experience of what not to do, Kim began her own $100M digital advertising agency, Frontline Direct, from her kitchen in Hawaii. Frontline Direct nearly doubled in revenue every year since its founding in 2003 and was sold to Adconion Media Group for $20M in 2008. The companies merged into Amobee and Kim remains CEO.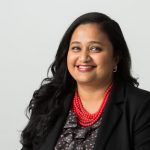 6. Kamakshi Sivaramakrishnan, Founder and CEO at Drawbridge
Kamakshi earned a PhD from Stanford and leads Drawbridge, the fastest-growing woman-led company on the Inc. 5000 (it is #6 overall on the list). Her business uses a complex algorithm to better understand how users interact with ads online and across different interfaces (smartphones, tablets, etc.). By determining whether multiple devices are linked to the same user, Drawbridge can, for example, tell if a given user sees a banner ad on mobile but then makes a purchase on their computer. This gives marketing agencies insight that their mobile ads are in fact driving consumer spending. Being that there are few women in her field, Kamakshi's philosophy is: "I focus on what I have to say, rather than how I look or how I say it."
7. Roshni Mahtani, Founder and CEO at Tickled Media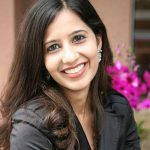 Roshni saw a gap in the market and filled it. Her parenting portal, TheAsianParent.com, is the largest parenting portal in Southeast Asia, reaching over 10 million mothers and fathers monthly across Singapore, Thailand, India, Indonesia, Malaysia, Philippines, Sri Lanka and Vietnam. Roshni wants to expand her business into Hong Kong and Taiwan as well. The company began with five employees in 2009 and now employs over 100 'Ticklers' in eight countries. Roshni also founded the Female Founders Network in 2015 and looks to invest in members' startups.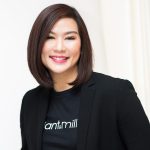 8. Sorada Sonprasit, CEO at Brilliant & Million
Sorada, a former flight attendant and banker, is the only female digital leader (and founder and CEO) of the only digital company to be named Digital Agency of the Year for five consecutive years. She is also the only female member on the board of DAAT (Digital Advertising Association of Thailand). To keep things fresh, Sorada insists that recent graduates make up 15 percent of Brilliant & Million's workforce in order to develop new digital talent. Her employees describe her as a "hybrid leader, compassionate mother duck and the people developer."
9. Helen McRae, CEO at Mindshare UK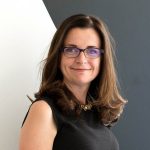 As CEO of the UK Mindshare branch and Chair of Mindshare Western Europe, Helen represents Europe on the GroupM Europe board. She joined Mindshare in 2004 to lead the global Unilever account before undertaking joint responsibility for Mindshare EMEA. Helen has worked on every continent except Antarctica and has an equally diverse career background in banking, education, logistics and media. Fun facts: she can speak Korean and her dream job is to host the Oscars.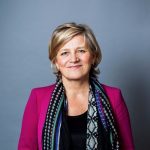 10. Dame Cilla Snowball, Chairman and CEO at AMV BBDO
Dame Cilla, who has been with AMV BBDO for over 25 years, is a leading advocate of gender equality in the industry. In 2017, she was awarded damehood on the Queen's Birthday Honours list for her work toward advertising, equality and diversity. Dame Cilla set up a programme called Omniwomen within holding group Omnicom to increase the number, seniority and influence of women within the business. As proof of its success, Omnicom UK announced that 48 percent of its senior leadership is female. Back in 2012, Dame Cilla became the first female chairman of the Advertising Association and is now chair of the Women's Business Council.
11. Anne de Maupeou, Creative Chairman at Marcel Worldwide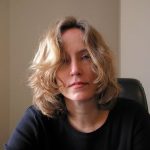 Anne has worked for a large number of brands, including VW, Total, France Telecom, Pepsi, Mars, Nina Ricci, Bon Marché, Dior, Diesel, Coca-Cola, Fiat, Chrysler, Nestlé, Orange, Ikea, Oasis, and DS, just to name a few. Throughout her career, she has won several FAB Awards and more than 300 international awards: 15 Pencils at D&AD including a Black Pencil in 2015 for the 'Inglorious Fruits & Vegetables' campaign, 61 Lions at Cannes Lions Festival and numerous other Grand Prix including One Show, New York Festivals, Clio Award, Andy Awards, London International Awards, Eurobest and Epica.
12. Wendy Clark, Global CEO and President at DDB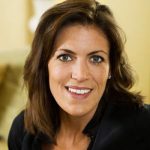 Wendy Clark is the first woman to lead an Omnicom network. Formerly the president and CEO of DDB North America, Wendy now reports directly to Omnicom CEO John Wren. Before her move to DDB, Wendy held a top marketing role at Coca-Cola. "I want to use this position to create more opportunity for more women," Wendy says.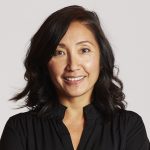 13. Carla Serrano, CEO at Publicis New York
Throughout her career, Carla has worked in creative networks for global brands like Coca-Cola, Samsung, Absolut and Kraft. She has held many different leadership roles, including President of Berlin Cameron United, CSO of TBWA/Chiat/Day and CEO of Naked Communications. Carla was the Chief Strategy Officer at Publicis New York prior to becoming CEO. In her new role, she helps clients and brands thrive in an ever-changing market.
14. Sarah Thompson, Global CEO at Droga5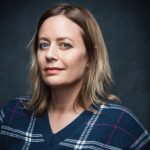 Before joining Droga5 in 2008, Sarah lived in New York City and worked for BBH for nine years on accounts such as Levi's and Vaseline. After two years at Droga5, she was promoted to President. It wasn't long before she was promoted to CEO and then Global CEO in 2014. Sarah's main responsibilities are to help Droga5 capitalize on business opportunities, diversify the company's global portfolios and ensure the delivery of breakthrough ideas.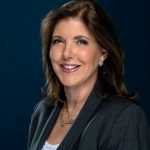 15. Claudia Puig, Senior Vice President at Univision Communications
Claudia has over 20 years of experience in U.S. Hispanic media. Prior to joining Univision, she served as VP and General Manager of Spanish Broadcasting Systems where she directed all aspects of sales, marketing, promotions and business development on the local and national level. Now, as SVP, she oversees Univision Communications' radio and television stations in South Florida and is responsible for local sales, content, digital, operations and community relations.
16. Sarah Utermark, Chair at Opera Mediaworks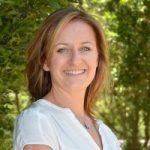 Sarah's vision was "to create South Africa's leading premium mobile advertising network" and she did just that by founding AdVine. Her publisher network includes some of South Africa's most-established mobile portals and has forged partnerships with Opera Mini, BBC and Shazam. AdVine was acquired by Opera Mediaworks in 2014 to form part of the Opera group for Sub-Saharan Africa.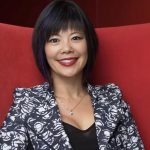 17. Emily Chang, Chief Marketing Officer at Starbucks China
As CMO, Emily is responsible for constantly improving the "Starbucks Experience." For the past 18 years, Emily has excelled in cross-cultural team leadership, change management, and innovative brand-building. Most notably, she is known for her personal and authentic method of people leadership. Prior to Starbucks, Emily worked in executive roles at IHG and Apple. She challenges herself to learn at least one new "big thing" every year.
18. Kay Hsu, Global Instagram Lead at Facebook Creative Shop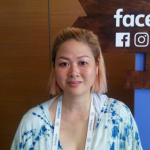 One of Kay's most notable pieces of work was "The Creativity in Water" art installation she developed at Cannes Lion 2016 for Instagram. As the Global Instagram Lead at Facebook Creative Shop, Kay has been vital in getting big brands to leverage Instagram Stories for engagement and marketing. "What I try to do is make sure that Instagram is an inspiring place for brands and agencies to build beautiful stories," Kay says.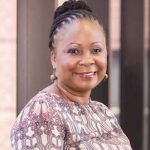 19. Maserame Mouyeme, Non-Executive Chairman at FCB Africa
Born and based in South Africa, Maserame has gained experience working across Sub-Saharan Africa in multinational companies including Unilever, Kellogg's and FCB. In fact, she spent several years at FCB as head of its specialist communications company and then as Group Managing Director. During that time, Maserame served as chair of the ACA and was part of the team that relaunched the Loeries Advertising & Communications Awards. She was rated as the second most influential person in South Africa's advertising industry in 2005. She is currently the General Manager for Coca-Cola Central Africa.
20. Monica Lee, Chairman at Superunion Asia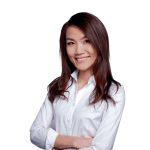 As a member of the Superunion executive team in Asia, Monica helps to define research and strategy for both Chinese and international brands. She has worked with China Mobile, China Resources, Tencent, Guangzhou Automobile Company, Qingdao Beer, ICBC and Mengniu on issues ranging from strategic positioning, value propositions and brand management to visual identity systems, package design and communications strategies. She is a lecturer at the MarCom association and has been a member of the Global Fellowship Program of The Aspen Institute since 2016.
Article by Mari Andreatta, Correspondent, MarComm News