5 years ago, The World Health Association recognized burn out officially as a new disease. Today, 44% of Danish youth is feeling burned out*. The number of young people suffering is increasing. Danish public service radio and TV-station has a mission to turn the tide in a mission to find out what makes the youth happy and encourage them to do more of that – to avoid burnout.
March 9th mental health becomes a part of the curriculum in schools across the country.
For over 30 years Danish schools have participated in a physical health day. Now the schools are getting a Mental Health Day as well. On the 9th of March, youth education groups will gather and focus on the mental well-being of young people. In collaboration with student and management organisations at the country's youth education as well as a circle of advisory organisations, the P3 Mission runs a new well-being day at a large number of the country's youth education.
Young people burning out will launch The Mental Health Day.
To create awareness about The Mental Health Day, human sized candles are popping up all over the country. Each of the statues are made from candle wax that symbolises what happens if we don't act: inaction will lead to an entire generation burning out. The candles will take approx. 2 months to completely burn out. Serving as a very real countdown – and a symbol of the state of the youth.
The candles are placed in the biggest cities of Denmark and will also make appearances in different programs on the broadcaster's channels.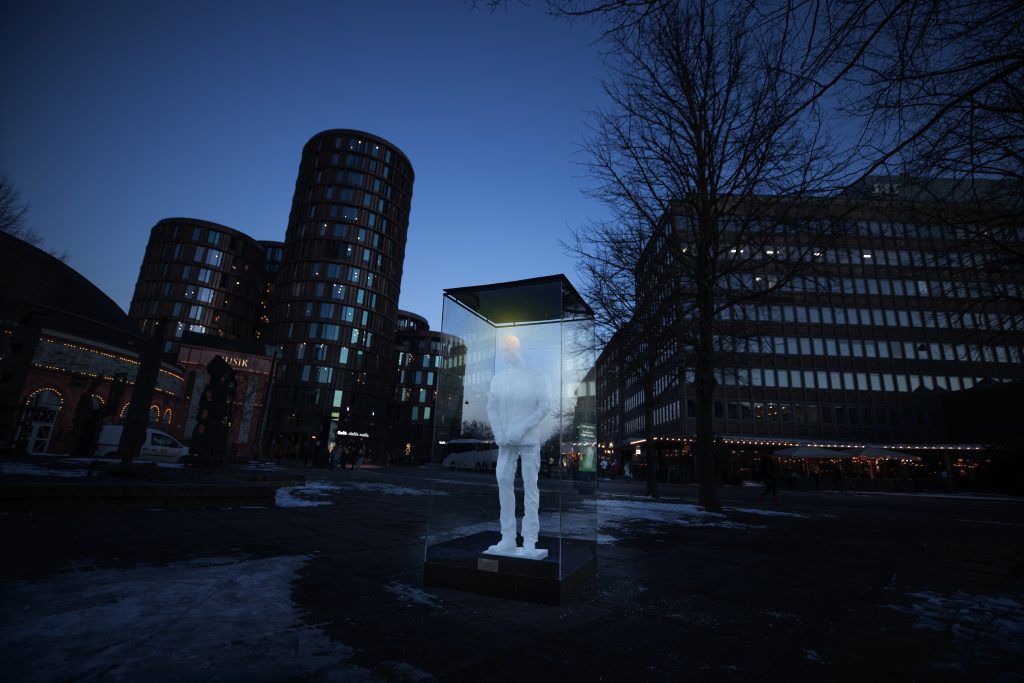 Getting the issue in front of policy makers
In addition to the large candles, small versions of the burnt-out youth will be given to different stakeholders and appear in TV-shows. Bespoke packaging will be created for politicians, stating what they and their ministry can do to avoid young people from burning out.
"We needed to create a symbol of the state of the youth and show the consequences if we don't act now. All statues lead to a series of solutions – one of which is The Mental Health Day in Danish schools." says Clara Prior-Knock, Creative Director at Uncle Grey.
"For years we have focused on the importance of physical health – now it's time to focus on keeping the mind fit. With this project we hope we can shine a light on the importance of that, and help young people know they are not alone in their struggle – because with a series of initiatives, we are here to help them." says Charlotte Porsager, Chief Operating Officer at Uncle Grey.
Watch the short video to learn more about the project.
* https://www.kultur.aau.dk/rammerne-for-ungdomslivet-skaber-mistrivsel-n44838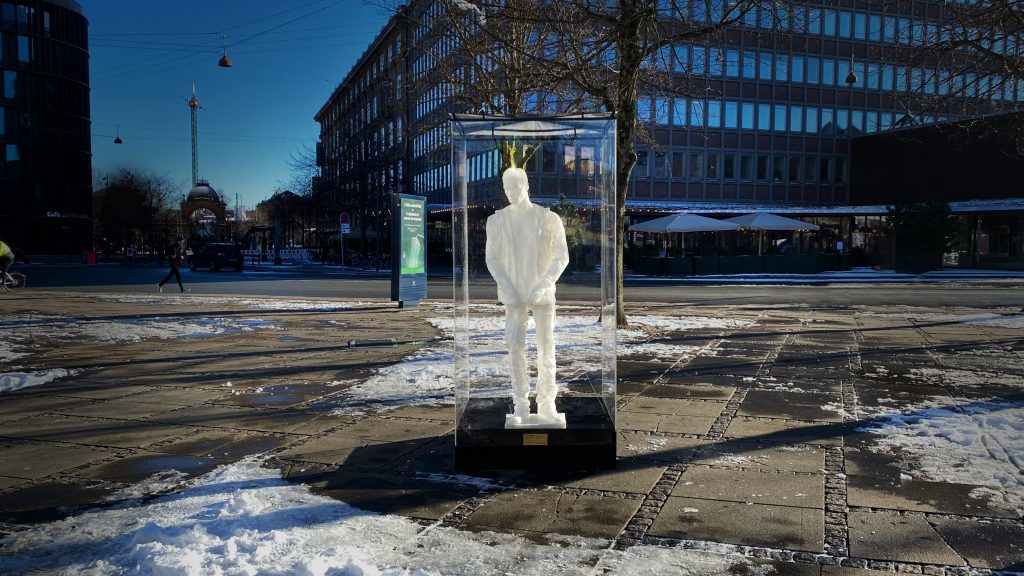 Background | The situation in Denmark
Discontent among young people is a social problem. Young people's mental well-being is challenged – and it has gotten worse in recent years, according to the latest National Health Profile. Mental well-being is a prerequisite for people to develop and join positive communities – and therefore it is important to create the best possible framework for a good youth life in Denmark.
For years it's been an integral part of the Danish school year that one day is dedicated to physical health and where all kids and young students of all ages across the whole country attend the yearly "Motionsdag" (health day).
March 9th, 2023 was the first time a full school day was officially dedicated to mental health, an initiative led by the Danish Broadcasting Corporation, DR, together with a range of partners.
De Udbrændte Unge | Facts
The candle is a mix of paraffin and stearin
It takes around 48 hours to cast one candle
It weighs around 85 kg.
It can burn around 60-70 days from top to bottom (depending on whether, wind etc)
It took 14 days to create the silicone mould
The mould weighs around 300 kg
Production time for the lanterns was 8 weeks
The plexi-glass construction weights around 100 kg
The top of the lantern weighs around 30-35 kg
It takes 4 persons to lift the plexiglass-lantern all the way over the candle and into the base
Source: Uncle Grey