What's your diet? Wholesome, healthy, naughty, gluttonous? What's your visual diet? Narcissistic, retouched, sexualised, addictive?
We are force-fed tens of thousands of images every day. Many are hyper-retouched, sexually gratuitous and highly addictive. M&C Saatchi want to make people aware that, just like you are what you eat, what you see affects your mental health. Through this campaign, they agency aims to promote a balanced visual diet to prevent our audience binging on overly-processed, body- and mind-negative content.
The initiative is being led by Mimi Gray, Head of Visual Content at M&C Saatchi, in collaboration with Marine Tanguy of MTArt Agency, an award-winning agency for the world's most exciting up and coming visual artists, and world-renowned British Photographer Rankin, who believes that selfie culture is both monotonous and dangerous.

The health of our visual diet and its impact on our mental health will be explored at a forthcoming panel event, featuring both Rankin and Tanguy, and exhibition to be hosted at the agency on 24 January.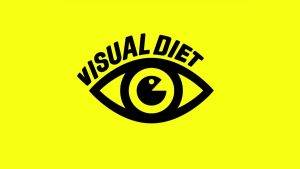 Rankin said: "Imagery, like anything else, can be healthy or harmful, addictive or nutritious. And now, more so than ever, this has become a massive issue with the huge cultural impact of social media. Every platform is full of hyper-retouched and highly addictive imagery, and it's messing people up. As a photographer, I feel like my medium has been hijacked by people that are misusing and abusing its power."
The Visual Diet project also includes an in-agency exhibition of five inspiring artists throughout January, plus an Instagram account and a website, where people can vote for which images they feel have a positive or negative effect.
In addition, a digital poster, which uses AI technology developed by M&C Saatchi, will read people's reactions to different images as they walk past. The poster will be fed with a range of content, from journalistic photography, to sports, celebrity, art, illustration and everything in-between. Logging all interactions, both positive and negative, from people's facial expressions, the poster technology will score each image with a positive engagement mark, killing offthose that receive negative feedback. People voting on visualdiet.co.uk will also be able to view reactions to the installation in real time.
M&C Saatchi's Mimi Gray met MTArt founder Marine Tanguy last year and discovered a shared passion for the topic. Tanguy then went on to give a TEDx Talk on the subject, entitled How Social Media Visuals Affect Our Minds.
Tanguy said: "I believe in the positive value of inspiring visuals, especially those created by artists. I hope people start seeing the effect of these visuals on their mental health as our campaign raises this awareness. It's time to stop consuming daily the visual content of a Kim Kardashian (120 million followers as we speak) and move over to a more inspiring visual diet. It is such a joy to see my TEDx talk becoming a campaign that can affect thousands, if not millions, of people."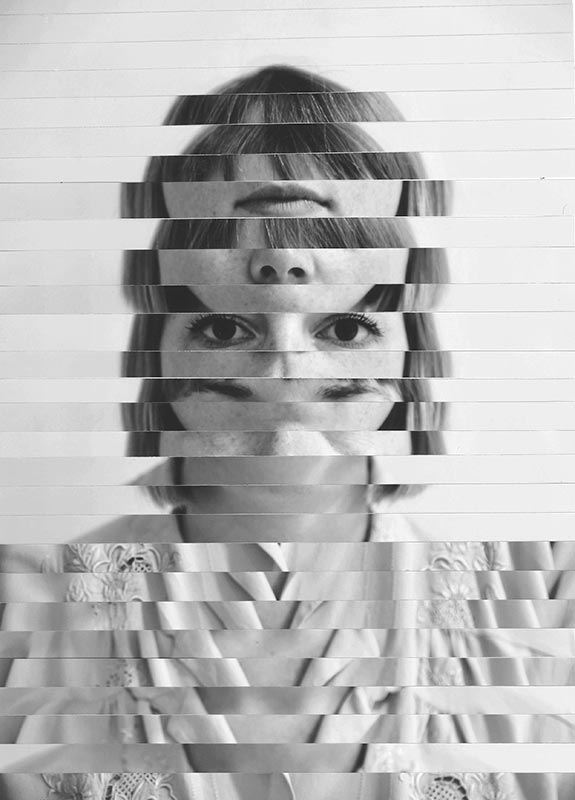 Gray said: "We live in a time of overwhelming visual stimulation and it is impossible to have control over all the imagery we are exposed to – from advertising and editorial to images on the news, even on our friend's social media pages. We are all content creators now, and we all share the responsibility. So, how do we make people consider the side-effects of their uploads before they hit share – whether they are an influencer with 100K followers, or a high-school student with 200? We need to take back control over our visual diets by challenging the way we currently consume imagery and interact with social media."
Rankin added: "The selfie has become a way of faking your life, looks, and distorting reality by putting a rose-tinted lens over everything. One of the scariest things I've heard is that people are going to plastic surgeons and asking to look like their altered selfies. These transformative tools are easy to use and available to everyone, no matter how young."
The exhibition will feature five artists, including Clémence Vazard, who will be showing her lightbox self-portrait, previously on display in Paris, with an audio piece created for Visual Diet, "Hey Siri, why don't I look like that girl on Instagram ?" For this sound artwork, Vazard gathered testimonies collected from young women who share their experiences of social media, specifically Instagram. The symptoms are numerous: addiction, self-depreciation, depression, eating disorders… it shows the negative impact of the images we are exposed to on social media.
Justin Tindall, group chief creative officer of M&C Saatchi, said: "What we eat affects our bodies, so we're mindful of what we eat. What we see affects our minds, but we're rarely mindful of what we look at. It's time we balanced our visual diets."
Source: M&C Saatchi