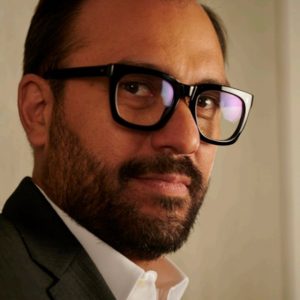 McCann Worldgroup today announced the promotion of Sergio Lopez to the newly created role of Chief Production Officer, UK & EMEA as well as CEO of its production arm CRAFT UK & EMEA, joining the Global Craft Leadership team. In this capacity, he will oversee McCann Wordgroup's integrated production capabilities across its agencies throughout the region. In addition the group announced the promotions of Sophie Chapman Andrews to Head of Integrated Production Craft UK and Tanya Bogin to Managing Director, Craft London.
At the global level Simon Sikorski has also been promoted to the new position of Global Chief Operating Officer at Craft. Sikorski will move to New York from Toronto, where he is currently CEO of McCann Worldgroup Canada.
Sikorski moved to his native Canada two years ago as part of organizational changes made as McCann elevated the country to global Strategic Market status. His helped to strengthen the individual competitive positions of each McCann Worldgroup agency brand through clearer alignment with their own global agency leadership. The Canadian agencies have all strengthened their brand identities and their national presence under Sikorski's leadership and are well-positioned for long-term success.
In his new role, he will assume global leadership responsibilities positioning Craft as a key growth engine for MW and a global competitive force in providing best-in-class production solutions.Sikorski previously served as Chief Client Officer at Craft before his move to Toronto. In all, between the London, New York and Canadian offices, Sikorski has more than 15 years of leadership experience at McCann Worldgroup.
Lopez has spearheaded six years of continued growth and the unification of production operations and studios (TV, Art Buy, Print, Digital, Studio) driving creative success, organic expansion of production and content creation capabilities across the agency network. As Chief Production Officer, he will ensure that its international roster of clients are provided with world-class executions, delivered creatively, efficiently and at scale. Under Sergio's leadership, integrated communities across 17 countries will align multi-layered specialisms, automation and creative to drive business efficiencies beyond the limitations of traditional creative production models.
Chapman-Andrews has been central to the success of Craft in the UK driving the integrated production capabilities across the entire UK network. Bogin started her career with Craft in New York, heading up its Translation Capabilities and transferred to London in 2017, where she has overseen the growth of its Process & Technology and Language Operations for the past five years.
Commenting on these promotions Lopez said, "The commercial and reputational success of our production capability come on the back of delivering an exceptional level of creativity and agility for our clients, a direct result of our team, framework and technology. Both Sophie and Tanya have been instrumental in driving this and are each fantastic leaders with a deep understanding of the central role that strategic and creative excellence play in production. This is something demonstrated time and time again with the award-winning work we have produced over the years."
Mark Lund, President, UK & Europe, McCann Worldgroup, said, "Our integrated production capability is unmatched in the industry – a formidable team of over 1,000 marketing specialists across multiple markets. Sergio's leadership and future-facing vision will ensure that clients benefit from the unique breadth and depth of our production services – in a highly accessible way, at a global scale." He added, "Sergio's expertise and passion to enhance our clients' business performances continues to elevate our creative output and strengthen our regional presence within a highly competitive landscape and he will be supported in the UK by a phenomenal team with Sophie and Tanya."
Following Sergio Lopez's promotion, Sophie Chapman Andrews will oversee production across the entire Craft UK offering.
Source: McCann