McDonald's, together with Leo Burnett London, have launched a new campaign celebrating McDonald's McDelivery being part of late-night Movie Nights on ITV2 ITV3 and ITV4.
The campaign is part of a sponsorship deal between ITV and McDelivery powered by Uber Eats, for the broadcaster's post 9pm digital network film package secured by OMD UK.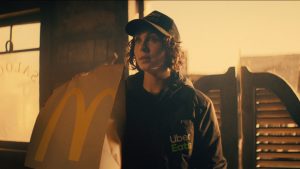 Created by Leo Burnett London, the campaign consists of a number of ad-breaks across a range of genres including: Action, Period drama, Horror, Space, Western, Kung Fu, Fantasy and Rom Com. In each of the idents, a McDonald's McDelivery turns up during familiar movie sequences.
The partnership covers over 1200 movies and will see the McDelivery idents appear across a series of films showing after 9pm throughout the two-year deal.
For example, in the Period drama ident, we see a young lady reading a love letter from her betrothed, his voiceover says "I shall leave forthwith to be with you once more" she then turns to the door expecting him to burst through, but instead, she is met with a McDelivery.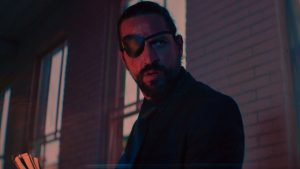 In the Kung Fu edit, we see a man defending himself against three other people, he then sees an outline of his next 'opponent' and shouts "show yourself!" he is then met with a McDelivery rather than his expected antagonist. Each ident contains the sponsorship message, 'McDelivery with Uber Eats sponsors movies nights on ITV2 / ITV3/ ITV4'.
In total, the campaign consists of 8 films, all of which are 10 second spots.
James Millers & Andrew Long, Creative Directors at Leo Burnett London, said: "Your favourite food and your favourite films, together at last. Like when Harry met Sally, the partnership between McDelivery and ITV Movies just works. And what better way to kick things off than this bunch of mini blockbusters featuring a McDelivery turning up in the doorway of different movies."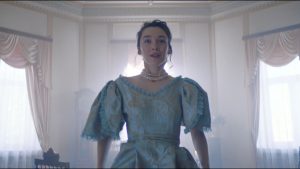 Ben Fox, Marketing Director McDonald's UK&I: "We are delighted to launch this sponsorship, which will ramp up awareness of McDelivery, making it easier than ever for our customers to enjoy their favourite McDonald's menu items, as they tuck into a range of their favourite films."
Claire Heys, ITV Creative Partnerships & Content Director, said: "The way that this sponsorship runs across multiple channels and relates to various film genres is a great example of a creative and agile partnership campaign which also highlights the breadth of ITV's movie offering."
Source: Leo Burnett London