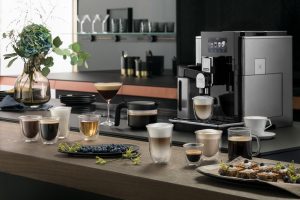 De'Longhi has a new EMEA media agency – and it is called Mediaplus. After a multi-stage and extensive selection process of six month, the Italian group awarded its media account for a total of 30 markets in Europe and the Middle East to Mediaplus. The international team was led by Matthias Brüll, Managing Director Mediaplus International, starting from its Milan branch, to represent them in the international pitch. The final phase of the tender was among three international agencies working on four main countries approach.
Mediaplus managed to come out on top against its competitors. The account covers the areas of strategy, planning and purchasing. In addition to the implementation of a new organizational model, which will allow the De'Longhi Group to effectively bring in-house the management of 20 percent of media spendings. Above all, De'Longhi was looking for digital strategic competence, challenger and partner in digital and planning consistency across all markets.
Fabio De'Longhi, CEO of the De'Longhi Group: "Investments in media are very important for the Group and for this reason we have launched a series of initiatives aiming to increase effectiveness in achieving our business targets, including research and elimination of inefficiencies. The goal is to have a larger budget to be allocated to the media to generate greater visibility. In this context, choosing a partner is a very important piece of the puzzle for us. Mediaplus has an entrepreneurial culture similar to ours, with which we share a hands-on and data-driven vision and approach."
Matthias Brüll sees the international positioning of the agency group as a decisive factor in winning the pitch. "With a total of three brands and 30 markets, De'Longhi faces diverse and varied challenges in media planning and strategy depending on the different markets. Our international orientation with our own branches in each of the countries we serve and our integration into the respective Houses of Communication gives Mediaplus an advantage over competitors who have to rely on partner agencies for implementation." According to Matthias Brüll, Mediaplus also scored points as an owner-managed independent: "We presented De'Longhi with a tailor-made integrated model combined with a forward-looking media strategy."
De'Longhi Group is based in Treviso, Italy, present in 33 countries with commercial branches and sells its products in markets all over the world. De'Longhi is world leader in espresso coffee makers and is known as one of the top brands for Kenwood's kitchen machines and Braun household appliances.
Their largest foreign subsidiary is in Germany. Mediaplus Cologne will be responsible for media activities in Germany under the leadership of Managing Partner Esther Busch.
The Mediaplus Group is already represented in the following countries outside of Germany: Austria, Belgium, Denmark, Finland, France, Ireland, Italy, Luxembourg, Netherlands, Norway, Poland, Portugal, Russia, Spain, Sweden, Switzerland, Turkey, UK and USA and in all relevant Eastern European markets as well as in the Middle East.
Source: Mediaplus