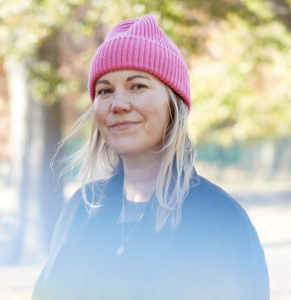 Creative company Zulu Alpha Kilo's partner and chief creative officer, Tim Gordon, announced today that the agency has hired Meghan Mullen as the first managing director of the New York office. 
"From the moment I met Meghan, it felt like a natural fit, having both grown up in the industry at passionately creative agencies, we have so much in common," said Gordon. "Our views on what the industry can be, how transformative creative should be, and how we should nurture culture, felt effortlessly in sync."
Mullen joined from Goodby Silverstein & Partners (GS&P), where she led development of the vision for growth as part of the New York leadership team. Prior to GS&P, she spent nearly 11 years at Wieden+Kennedy New York. During her time at W+K, she worked across the agency's portfolio of iconic brands—like Delta Air Lines, Duracell, and Target —leading teams in developing award-winning work and business results. She also contributed to the agency's overall growth through an interim stint as director of new business and supported the head of account management.
Mullen added, "Zulu Alpha Kilo naturally feels like the right home for me. Fiercely independent and enamored by creativity, I couldn't be more thrilled to get started with Tim and the team."
With offices in Toronto, Vancouver, and New York City, Zulu Alpha Kilo has been recognized as one of the top independent agencies in the world. Most recently, it was named Ad Age's Small International Agency of the Year and Campaign US Independent agency of the year. In 2018, Forbes named Zulu Alpha Kilo as one of the top 100 innovators of the year and as one of the best small companies in North America. Fast Company has named the agency a world-changing firm three years in a row.
"We're excited to have Meghan join our agency's presence in the U.S. with a strong focus on our creative output and business development," added Gordon, who joined Zulu himself as a partner in July after 14 years at Droga5, most recently as its CCO.
On the creative front, the agency won six Cannes Lions including Gold for Pfaff Harley-Davidson's "Tough Turban." Zulu designed a turban for Sikh motorcyclists made from a fabric that can be folded like traditional Sikh headwear but which hardens on impact. It ranked amongst the top 10 international agencies globally at Cannes, One Show and D&AD.
The New York office, specifically, has added two big projects from global clients with work launching in the new year.
Source: Zulu Alpha Kilo