Merkle, a leading technology-enabled, data-driven performance marketing agency and part of Dentsu Aegis Network, has appointed Niyi Duro-Emanuel to the newly created and expanded role of vice president, Solutions across Merkle UK.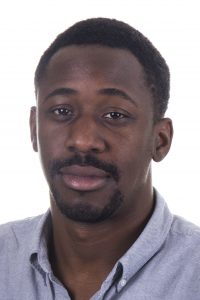 The new role responds to the shift that organisations are making to integrate their customer strategy, technology stack and organisational approach to deliver a total customer experience across every encounter they have with a brand. This means shifting focus to giving consumers what they need, rather than using a channel first approach based around what companies want to sell to them.
In this new role, Niyi will work across Merkle's UK client base to help them leverage their advertising tech, marketing tech and data capabilities to ensure all interactions are not only joined up, but also contextually relevant and as personal as possible to each individual.
Niyi was previously head of client services working for Merkle's agency business across its entire UK performance media and customer experience offering. He came to Merkle in 2015 as part of the acquisition of the former Periscopix business, in its paid search team. He moved through the paid media teams in department head roles, culminating in his leadership of client services. In this role he was responsible for helping clients join up all their activity across all digital media disciplines.
Working in the Solutions team with Richard Lees, Merkle's EMEA executive vice president, Solutions, Niyi will use this experience to help clients integrate their digital media and performance marketing, with all customer interactions, to deliver a total customer experience across all channels.
Richard Lees said: "Delivering a total customer experience ensures that consumers receive a contextually meaningful interaction everywhere they encounter a brand – whether that's in sales, service, marketing and finance. This means making the shift from selling in channels, to meeting customers' needs and expectations – which is what modern CRM is all about. Niyi's experience of helping brands join up their data-driven media disciplines will be invaluable to clients looking to bring together their media and CRM capabilities with their customers at the centre."
Niyi Duro-Emanuel said: "It has been incredibly exciting to be part of how Merkle has evolved over the past five years, helping clients connect their capabilities to deliver data-driven, tech enabled people-based strategies. The next step is to pivot to delivering a total customer experience by helping clients integrate their customer strategy, technology and organisational approach." 
Source: Merkle