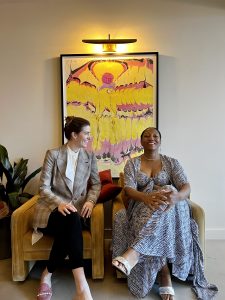 Award winning digital creative and development studio Miroma Project Factory (MPF), the global digital development arm of the Miroma Group, has expanded to the U.S. with the opening of its new division in Los Angeles, CA. 
Miroma Group is the largest independently owned collection of global agencies and is expanding its digital arm MPF into the U.S., following a recent spate of acquisitions. It is set to replicate the group's success as seen across both UK and APAC. MPF's unique blend of storytelling, gamification and human behavior change has landed the agency new clients and partnerships as well as facilitated the opening of its first U.S. office.
"Our clients and partners are drawn to Miroma Project Factory because of the agency's masterful application of behavior change techniques, co-designed interventions, and use of social identity and self-affirmation theory to create campaigns that warrant results and drive business outcomes," said Marc Boyan, founder and CEO of the Miroma Group. "We're thrilled to welcome MPF to the United States and to offer the team's expertise to our clients here in Los Angeles and beyond."
MPF focuses on building innovative digital products, experiences and platforms as a service to connect and improve people's lives. The expansion of Miroma Project Factory is an integral step in the company's growth trajectory. The company has appointed Askia Underwood as its U.S. Business Director, to head up the company's first division in Los Angeles.
"Los Angeles is one of the world's epicenters of technological innovation, entrepreneurship and collaboration. As a global digital development studio building products and experiences to connect, entertain and improve people's lives, it was important to launch an office at the intersection of media, entertainment and technology," said Katherine Robinson, Global CEO MPF. 
"Los Angeles is home to diverse talent, creative minds and groundbreaking ideas are abundant. These are the ingredients Miroma Project Factory thrive on," she continued.
MPF foundational clients in the U.S. include LAIKA Studios, JUST Water, and the Sixth Floor Museum at Dealey Plaza, a museum exhibit chronicling the life, assassination, and legacy of President John F. Kennedy.
"Miroma Project Factory has been a dream to work with on the development of our Digital Engagement Strategy, including our new website. They are helpful and responsive as well as innovative and effective. Their team has been so supportive as they've helped guide us through the process. We are thrilled for their upcoming expansion into the U.S. and look forward to a long working relationship," stated Kimberly Camuel Bryan, Chief Philanthropy Officer, Sixth Floor Museum.
MPF prides itself on building sticky products by using a sophisticated approach to gamification and human behavior economics to quickly understand consumer motivation, deliver calls to action, improve outcomes and connect people in new ways through technology. By placing human intent of the core user at the intersection of creativity and storytelling, greater impact and outcomes are achieved for their clients and partners. 
Source: Miroma Group