Did you know that three out of four mobile users keep their favored app on the home screen and fully in view all the time?
That's just one insight shared with MAW from the team at comScore. The company has just released its "2015 US Mobile App Report."
A respected leader in global media measurement and analytics, comScore has compiled a report deep with data on the latest trends in mobile apps and their large role in digital media today.
The report provides detailed data and in-depth insights on the medium that now drives the majority of digital behavior in the US.
Among the most interesting tidbits is that smartphone users are more comfortable sharing location info than receiving notifications.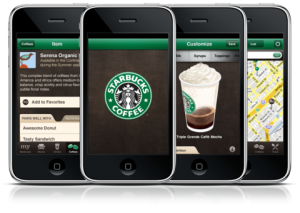 In addition, apps that relate to daily habits have an honored place on users' mobile devices. Consider the case of that morning coffee habit.
comScore's data shows that mobile users using the Starbucks app are up 100 percent from 2013. The company's mobile payment system is doing well, too. Dunkin' Donuts, which got into the mobile game later but has been pushing it hard, enjoys app acceptance up 456 percent since 2013.
When it comes to retail, companies are leveraging apps to drive engagement and lure smartphone-owning shoppers with coupons, news of special sales, and more. Walmart has experienced growth of 402 percent in the last twelve months; Target netted an 85 percent increase; and Kohl's was up 259 percent in one year (June, 2014 to June, 2015).