The Middle East is one of the most prosperous and culture rich regions in the world, making ground-breaking progress in commerce, fashion, religion and the arts. Yet the world's media doesn't give it the exposure it deserves, resulting in huge information gaps. As a result, the Middle East is often left unexplained.
The National Brand Video from MRM UK on Vimeo.
Over the past 12 years, The National has developed a reputation for providing exclusive content, a well-rounded analytical coverage of global events, and an in-depth understanding of the Middle East. On top of its Abu Dhabi hub, The National today has five bureaux located in the UK, US, Lebanon, Saudi Arabia and Egypt – in addition to correspondents in other key cities around the globe – all catering to its growing audience of more than 9 million readers monthly. This growth lead The National to partner with MRM – a leading customer relationship agency, and part of McCann Worldgroup – to expand into the UK, cementing themselves as leaders in explaining The Middle East.
This data-driven campaign reveals the shocking percentage of stories that consumers are missing out on —and drives readers to TheNationalNews.com to get the full story.
· Only 1% of space exploration stories from the Middle East get global media exposure.
· Only 2% of women in innovation news from the Middle East are seen.
· Only 7% of arts and culture content from the Middle East is visible.
· There's a Middle East the world isn't telling you about.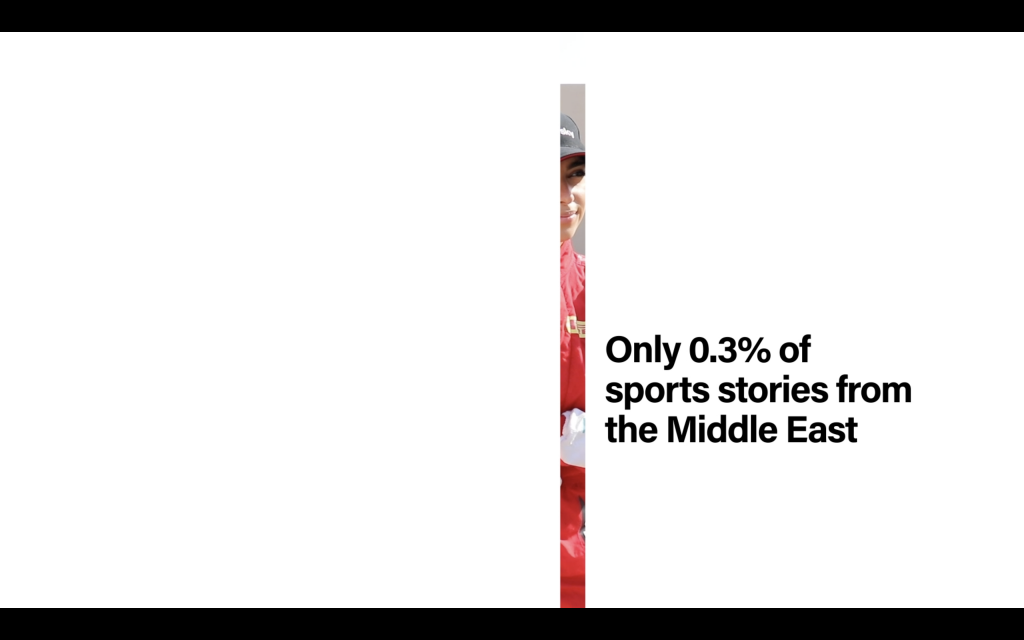 The campaign drives awareness of The National to their new audience in the UK via social media video content across Facebook, Instagram and Twitter, helping people recognise this valuable source of news and insight by driving traffic to their website and in turn repeating engagement for their daily news consumption.
"This has been a fascinating and inspiring campaign to work on. The region is woefully under-represented in Western media – and yet there are so many incredible stories. This campaign unashamedly outs that behaviour," said Nicky Bullard, Chairwoman, MRM Europe & Chief Creative Officer, MRM UK.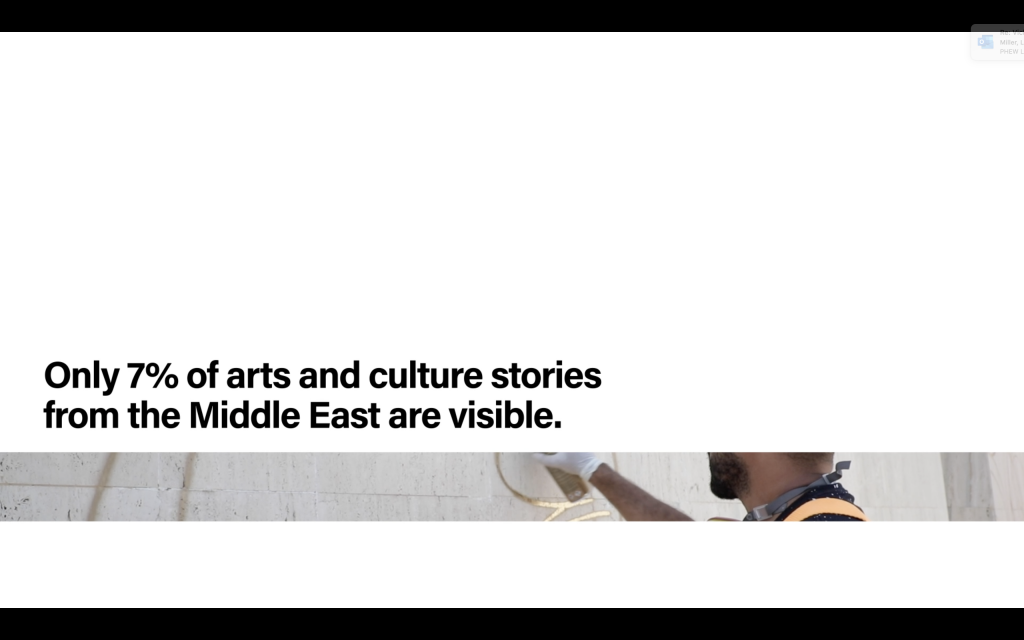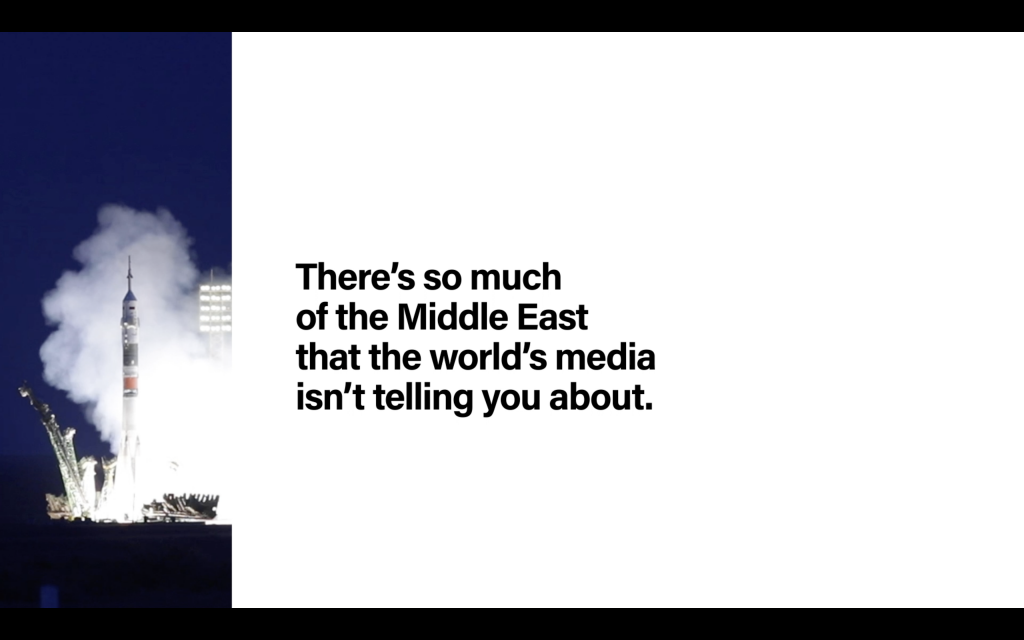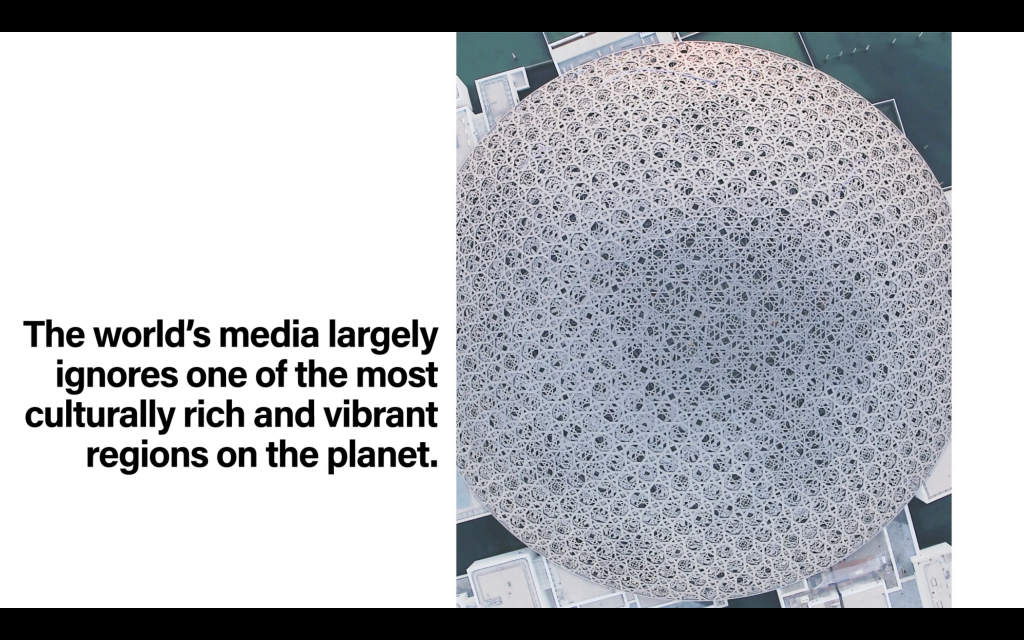 Campaign credits
CD: Nicky Bullard/ John Treacy
Senior Art Director: Magdalena Gosek-Kyprianou
Senior Copywriter: Gavin Daniel
Associate Creative Directors: Andrew Pogson / Michael Poole
Managing Partner: Karim Slim
Business Director: Charles Eddy
Senior Account Director: Varsha Nursimloo
SPM: Dexter Wong
Source: MRM