The scale of the mounting financial and emotional challenges faced by advertising professionals during 2020 is revealed in NABS' 2020 Impact Report, released this week.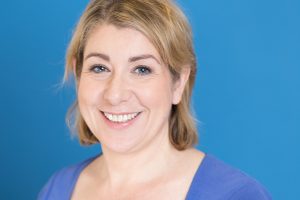 Calls to NABS, the support organisation for advertising and media, rose by 35% last year, while donations to the charity were £1.1million down on 2019. Its Advice Line took more than 4900 calls from those in need of help with their wellbeing, financial support and redundancy issues.
Demand for NABS' financial grants rose as the devastating effects of the pandemic took hold throughout 2020. Just under 70 individuals received help paying for their utility bills, rent and family food bills, with applicants receiving more money on average than last year to meet their greater needs.
Meanwhile, mental health issues rose considerably during the year. With low mood and confidence and work stress being key themes, mental health accounted for just over half of calls to NABS relating to emotional health.
NABS responded to these challenges with agility and urgency throughout 2020. Despite a severe hit to its own income, as major fundraising events were cancelled, the organisation was able to help the industry through an incredibly challenging year.
It provided safe spaces for more than 500 people via coaching sessions and talking therapies; there was a 20% rise in attendance for coaching sessions relating to confidence alone. NABS also provided guidance and information to nearly 1000 people facing redundancy and job loss via its digital guide, launched in May 2020.
NABS also increased its work on diversity, equity and inclusion during 2020. In response to the BLM movement, NABS revised its D,E&I strategy and is actively working through its accountabilities as detailed on the Creative Equals open letter. As a partner in the timeTo campaign against sexual harassment, NABS also updated timeTo's Code of Conduct with an addendum and online training in order to reflect our new ways of working now and into the future.
Diana Tickell, CEO, NABS said: "At the end of 2020, our income was down by 40% although demand for our services was up by 35%. We're proud to have been able to support every person who got in touch with us. 2021 looks set to be another challenging year and we will continue to carry out our mission: to help our people across the industry to thrive once more. We can only continue to do our vital work thanks to the generosity of our donors. Please consider supporting us if you don't already."
Simon Daglish, chairman, NABS, said: "NABS did a fantastic job of supporting the industry throughout one of the toughest years we've ever faced. NABS' coaching sessions and therapy referral service provided a safe space and vital support for hundreds of people. We also provided accessible guidance and information to nearly 1000 people facing redundancy and job loss with our online guide, launched in May 2020 in prompt response to the effects of lockdown."
The Impact Report carries more detail on how NABS improved the lives of thousands of people across the industry last year, including testimonials from its beneficiaries and supporters and detail on its 'wellbeing for all' strategy. To read the report in full, visit https://nabs.org.uk/impact-report/
Source: NABS