When Natural Balance® Pet Foods, Inc. approached Nail Communications to help them re-launch their brand, Nail noticed something unusual about them: they make their dog food for dogs. And their cat food for cats.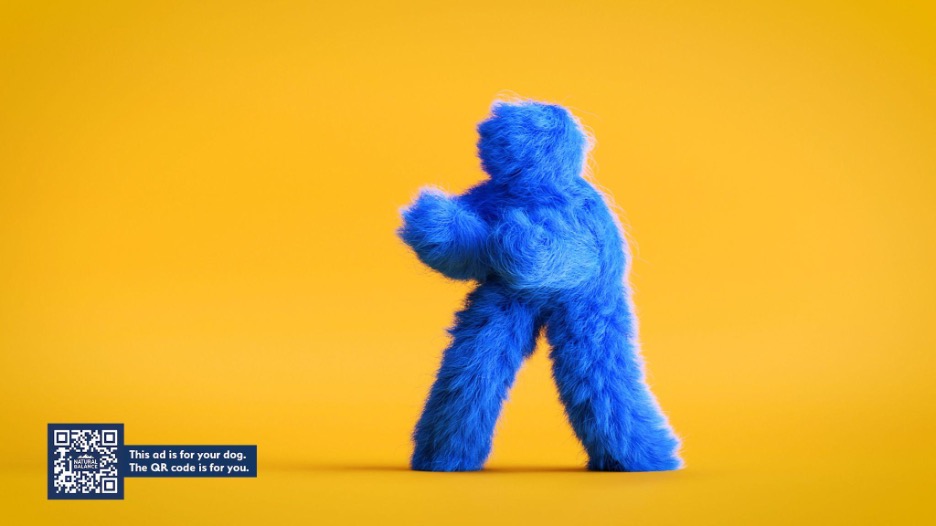 This may not seem odd, but Nail observed that the pet food category had become a marketing battleground —leveraging trendy diet tactics and making food that appeals to humans—practices that often result in confusion for consumers. "Natural Balance had never played those games. For 30 years they've just focused on pet well-being." said Nail Creative Partner Brian Gross. "It led us to the idea of 'made for pets, not people'. And the question, if it's true for their food, could we do the same with their advertising?"
To find out, they enlisted prominent animal behavior experts to determine what, if any, kind of advertising dogs and cats would most enjoy. The findings were insightful.
The resulting commercial running on Hulu and YouTube can be seen here:
"Humans are a trichromatic species. But dogs are dichromatic," advised Dr. Nicholas Dodman, Professor Emeritus, Tufts University School and Chief Scientific Officer at the Center for Canine Behavior Studies. "They have a genetic issue with one of the three receptors that basically makes them red-green color blind." Dr. Mikel Delgado, PhD and Certified Cat Behavior Consultant added, "Contrast and colors are not going to be particularly important to cats. Their vision is really designed to detect movement in low light conditions."
That kind of input led to a deep search for potential video and audio footage. To discover which would be most appealing to dogs and cats, Nail commissioned what might have been the world's first focus groups for pets. "We've never worked with dogs and cats here," said Daniel Conner, owner of Accurate Focus, Providence, RI. "It's been fascinating to see their reactions." For a sense of the process, you can watch the behind the scenes video here:
"We wanted to develop a marketing concept backed by thoughtful scientific research—just like our pet food," said Christy Roberts, Director of Marketing at Natural Balance. "The result are some truly unique commercials that create a special moment for pets and pet parents to enjoy together."
"We are already seeing lots of people showing these ads to their pets and sharing the reactions on social media using #ForPetsNotPeople. It shows that food and entertainment bring people together – and now, even dogs & cats," added Alec Beckett, Nail Creative Partner.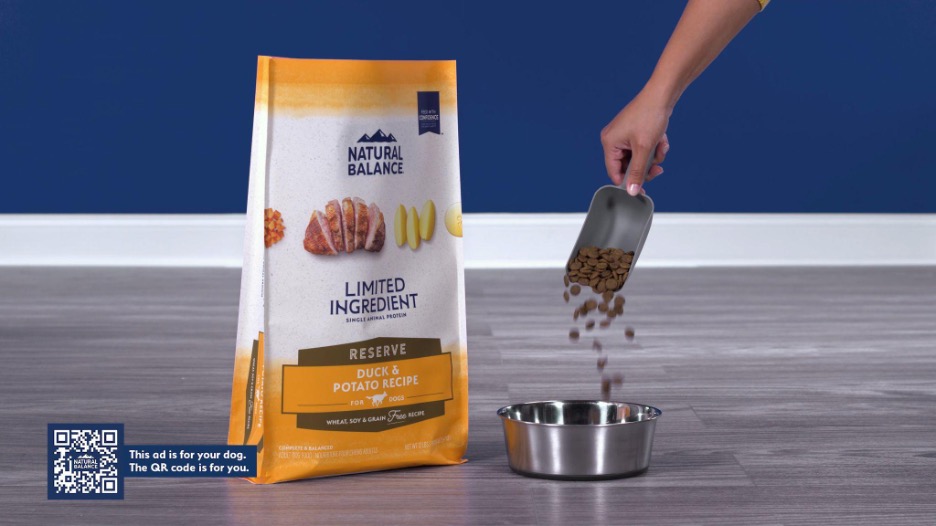 Engagement data shows that the unusual videos have completion rates more than double the average; helping to drive website traffic over 500% higher from pre-campaign levels. The campaign also led to a 20% lift in Brand Awareness.
Creative Credits:
Creative Partner: Alec Beckett
Creative Partner: Brian Gross
Sr. Art Director: Hanna Kregling
Sr. Account Manager: Brianna Burg
Account Manager: Christine Grayton
Associate Account Manager: Julia Hameed
Designer/Illustrator: Carley Lee
Sr. Account Strategist: Stephen Fitch
Copywriter: Emily Cergol
Director of Production: Jaki Selwyn
Sr. Producer: Kati Mennett
Sr. Editor: Jack McKenna
Producer: Ashley Lawlor
Producer, Director, Editor: Cameron McCormack
Animator: Simon Allen
Source: Nail Communications