General Mills owned Nature Valley, the UK's #1 cereal snack bar, has launched an integrated marketing campaign to promote its headline sponsorship of this year's Nature Valley Gone Wild Festival with Bear Grylls.
Supporting the brand's #GetOutMore message, the campaign by creative agency Space encourages families to spend more time together enjoying the great outdoors.
Central to the campaign is an on-pack promotion offering consumers the chance to win one of three VIP family weekend tickets and one of 10 family weekend tickets to the ultimate adventure festival developed by wilderness guru Bear Grylls.
The promotion is supported by VOD, social media, influencer, and PR and runs across packs of Nature Valley Crunchy and Nature Valley Protein until 7th August 2022.
Now in its second year, the Nature Valley Gone Wild Festival takes place in the sweeping ground of Powderham Castle in Devon and runs across the August Bank Holiday from 25th- 28th August 2022.
The family-friendly festival features music acts, inspirational guest talks and outdoor activities to challenge, excite and unite parents and kids alike.
This year's music headliners include The Darkness, The Script, Sophie Ellis-Bextor, and The Ministry of Sound. Little ones will be entertained by Cosmic Kids Live whilst Mr Motivator will be providing fitness fun for the whole family.
A whole host of family-friendly activities will be on offer including kayaking, obstacle courses and science workshops.
Helene Henderson, Nature Valley Brand Manager at General Mills,  commented: "Inspired by our #GetOutMore philosophy, the Nature Valley Gone Wild Festival with Bear Grylls is the perfect way to get out, get moving and enjoy the Great Outdoors in a safe environment. We're thrilled to be headlining the festival for a second year and offering adventure-seeking families the opportunity to win VIP and weekend tickets. We're looking forward to once again welcoming everyone to a weekend of fun in the beautiful Devon countryside".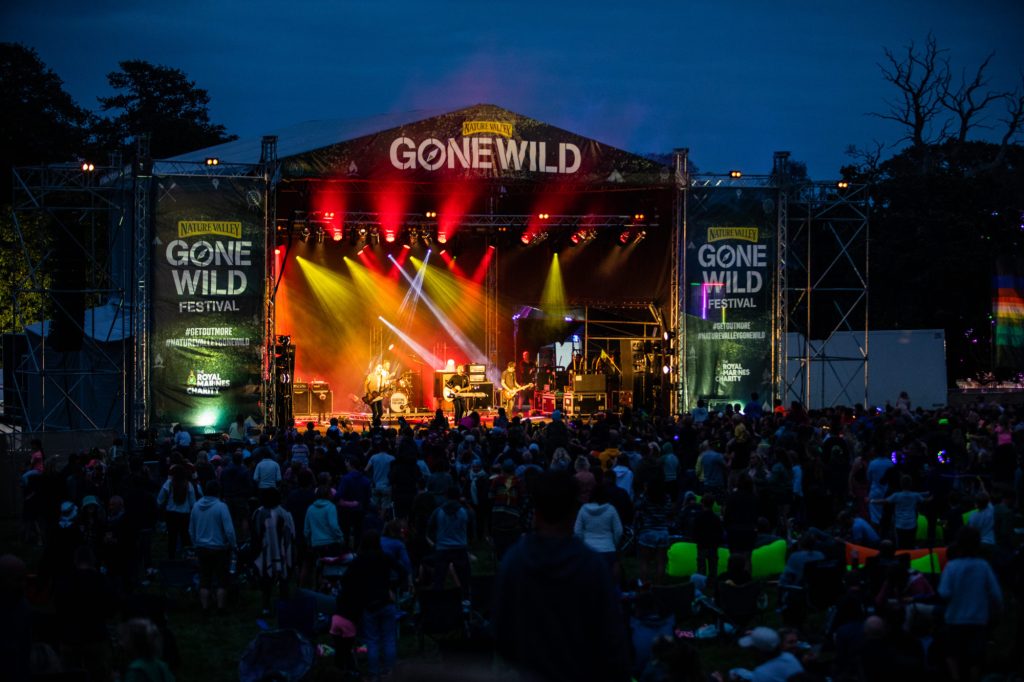 Dawn Cardy, Business Director at Space, added: "Nature Valley believes in stepping away from the screens and stresses of modern-day life and connecting with the great outdoors. Gone Wild Festival with Bear Grylls aligns with this mission and affords Nature Valley the perfect opportunity to activate its #GetOutMore message to a family audience in a highly creative and engaging way."
Space was responsible for last year's Nature Valley Gone Wild Festival activation and this year has created the on-pack promotion, social media assets and will also be providing PR support. The agency will also be responsible for activating Camp Nature Valley at the festival itself.
Source: Space