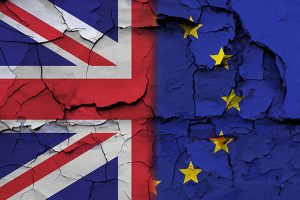 New research has found that Brits now feel worse about the UK economy than at any time since 2015 – and it's changing our leisure and spending habits.
With Brexit on the horizon, almost half (43%) feel negative about the current state of the economy and even more (45%) are negative about the country's future economic outlook. Significantly worse scores than recorded last year at 30% and 37% respectively.
The study was carried out by research agency Future Thinking among 1,300 UK adults, and found that these feelings highlight the UK's increasing generational and regional polarisation. Those most likely to have a negative view on the economy are millennial pre-nesters, women, and those in Northern Ireland, Wales and Scotland.
Almost a third of Brits (30%) expect to spend more on utilities this year and 24% anticipate spending more on groceries. Overall, 47% admit to feeling the pinch already and around a quarter (26%) suggest they actively struggle to make ends meet. Those most likely to be under financial pressure are those aged under 34 and family households.
Leisure spending remains important, however, and fewer than half of Brits (40%) prefer to save for a rainy day. In fact, a fifth (21%) still regularly buy what they consider 'luxuries', which rises to a quarter (25%) of younger pre-nesters.
But at the same time, most expect to spend less on holidays, nights out and non-food shopping in 2018. The only 'luxury' where they expect to spend more, is household entertainment such as movie streaming, where average expenditure is anticipated to rise by around 7%.
The survey found that currently, three activities account for nearly half of all our leisure expenditure: 23% of spend is on eating/drinking out, 15% on children's activities and 11% on hobbies. However, Brits are expecting their net expenditure on most leisure activities, other than children's activities, to drop in 2018.
Noreen Kinsey, Senior Research Director at Future Thinking, comments: "The mood of the UK regarding our economy is pretty gloomy, so leisure spending is taking a hit, unless it involves firing up Netflix keeping the kids entertained. But it's by no means dropping off the map entirely, as people are still keen to brighten up their lives with small luxuries now and then. It's just the nature of that luxury that's shifting as more and more people choose to stay in. The leisure industry is very aware, for example, that restaurant chains are feeling the pinch. Chains like Jamie's and Prezzo are closing branches and the rise of takeaways, especially through services like Just Eat, are certainly facilitating making staying in the new going out."
Source: Future Thinking