Beam Suntory has launched a new multi-channel advertising campaign to celebrate the launch of Bowmore's second high end collaborative series with Aston Martin, following the success of Black Bowmore DB5 1964 in 2020. The new series, named Bowmore ARC, kicks off with the release of ARC-52, one of the oldest and rarest of single malts ever created by Bowmore. Inspired by the design principles of Aston Martin and realised in collaboration with their world class design team, Bowmore ARC-52 is all about balance; signifying a point in time where past meets present; where function meets style and where perfect character is achieved.
Miroma Group_Bowmore_ARC-52 Beyond Limits from Miroma Group on Vimeo.
Marketing communications strategy was led by Wake The Bear, and creative strategy and development by Miroma Group. This global, multi-channel campaign seeks to amplify the prestige partnership and striking new release, while driving desire and engagement with super premium whisky enthusiasts and drinkers.
The campaign dramatises the ARC-52 vessel as an iconic, mysterious shape that appears in the sky, floating impossibly above cities and landscapes throughout the world. Putting the unique shape of the ARC-52 vessel front and centre of the campaign, imbuing it with depth, beauty and wonder, 'Beyond Limits' is the perfect encapsulation of Bowmore's latest and most provocative collaboration with Aston Martin.
Bowmore_The Making of ARC-52 from Miroma Group on Vimeo.
The epic 60" film will appear in key markets around the world, supported by creative executions on social media, digital banners, in press and in-store.
Bowmore_ARC-52 Unboxing from Miroma Group on Vimeo.
Toby Strangewood, co-founder of Wake The Bear, said: "Wake The Bear worked closely with Bowmore to create the global communications framework for the release of ARC-52. To do this we engaged with different international markets to capture and distil the core essence of Bowmore as well as Aston Martin. That foundation allowed us to understand how ARC-52 can inspire at a macro brand level, but also help drive sales across all Bowmore's product ranges in different global markets. This work led to the creative platform, shape of the activation and channel strategy we see for this campaign. Bowmore's desire to innovate and appetite to do things differently, such as this collaboration with Aston Martin, makes it the perfect partner for Wake The Bear."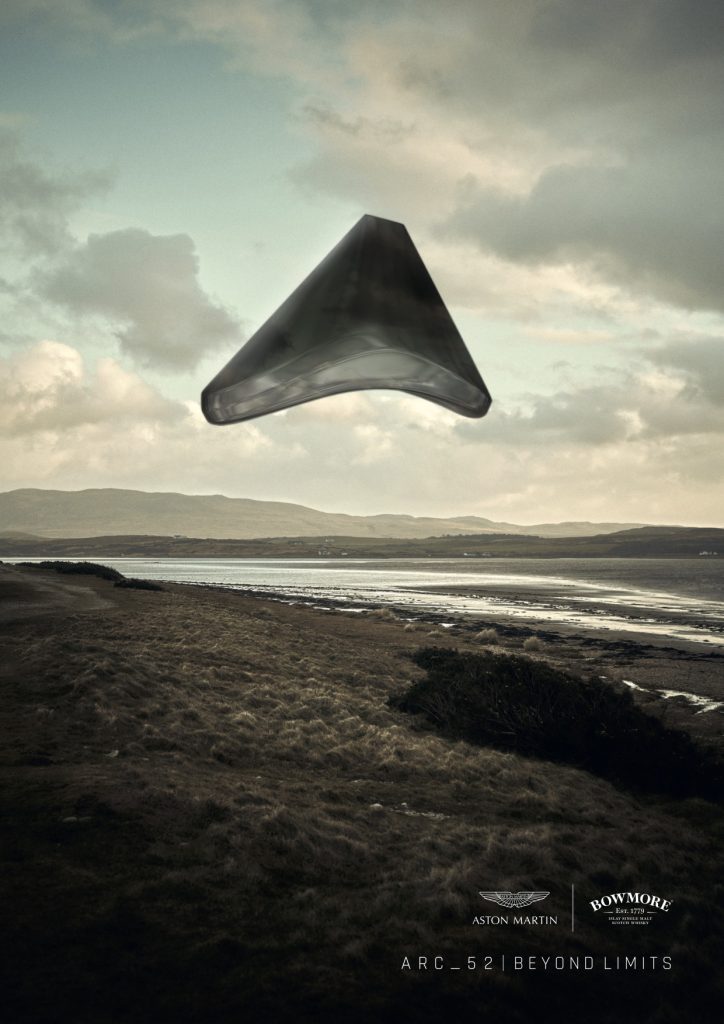 Credits:
Agencies: Wake The Bear / Miroma Group
Chief Creative Officer: Jon Burley
Business Directors: Del Daoud and Agatha Cwalina
Executive Producer: Charlie Watson
Marketing Strategy: Toby Strangewood
Source: Wake The Bear