By 2020 it was estimated that 75 million wearables would be worn in the workplace. Given the unexpected circumstances of the pandemic, the wearable market is facing new challenges and trends to adapt to. How have consumer expectations changed through COVID-19, and which industry trends are set to turn the sector on its head in the future? Expert researchers and data analysts at integrated marketing agency, Big Brand Ideas have delved deep into industry trends to create a new report on the topic.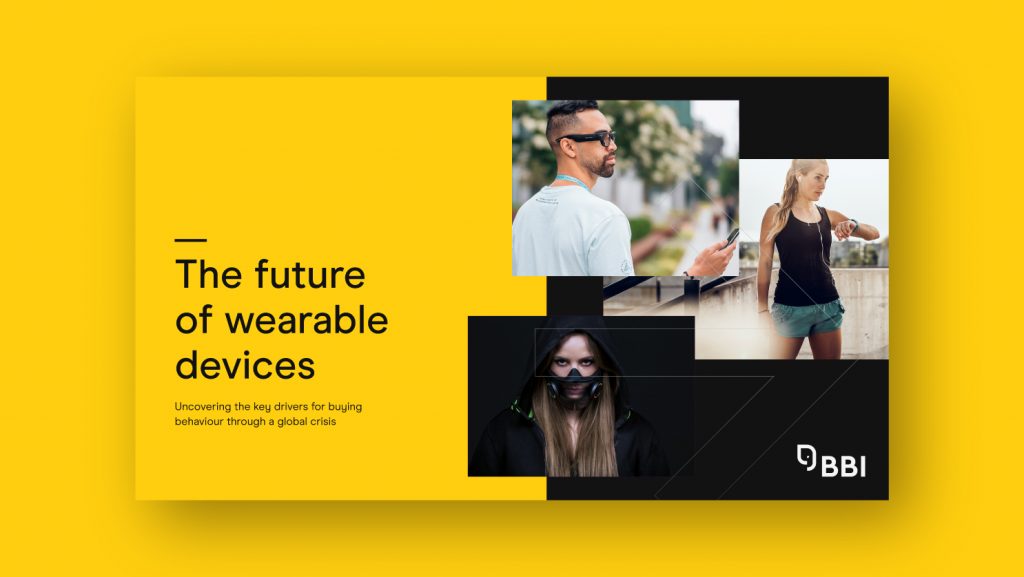 Changing expectations of the wearables audience
Consumer expectations change as quickly as technology evolves. We're in an always-on world that's hyperconnected, where audiences have greater buying power than ever, but we're also in a world that's increasingly empathetic and self-aware of our impact and own well-being.
COVID-19 has been a catalyst for change but the considerable pressure it's put on healthcare is second to none. This has given way for wearable devices to step up and help bridge the service gap with innovative technology that can help people monitor their own health more effectively.
Consumers want to take responsibility for themselves and solve their own problems at their own convenience. 67% of customers prefer self-service over speaking to a brand representative. This means, brands need to be accessible and visible across device types to capitalise on this. Adobe recently reported a 10% Y-O-Y growth and a 25% increase in close rates for organisations that have strong omnichannel engagement strategies. So, it's no surprise that wearables focused on health tracking are some of the most popular devices on the market.
Wearable users love data
Data has become currency in the digital age, so it's no surprise that consumers are hungry for it too. Especially when it tells them more about themselves; it would seem we're all a little narcissistic. Almost half (47%) of UK and US smartwatch / fitness tracker owners say that managing their fitness is the primary benefit overall. However, 45% state they enjoy looking at the data, indicating consumers thirst for information.
Across generations, looking at data is a key factor for an enjoyable user experience, with 44% of Gen Z reporting this is what they like the most. This also appeals a lot to Gen X (39%) and baby boomers (41%). There's also a difference between men and women on this aspect, with 48% of women reporting they enjoy looking at data, compared to just 36% of men. Overall, what this tells marketers is that not only are their audience segments health conscious, but they're enjoying learning about themselves.
Download the report to find out more about the wearable device market an industry trends.
Source: Big Brand Ideas