Nude have created the branding for the launch of Indigood a revolutionary foam-dyeing process that reduces water usage and waste by 100% for Wrangler. This pioneering technology promises to revolutionise the whole denim industry.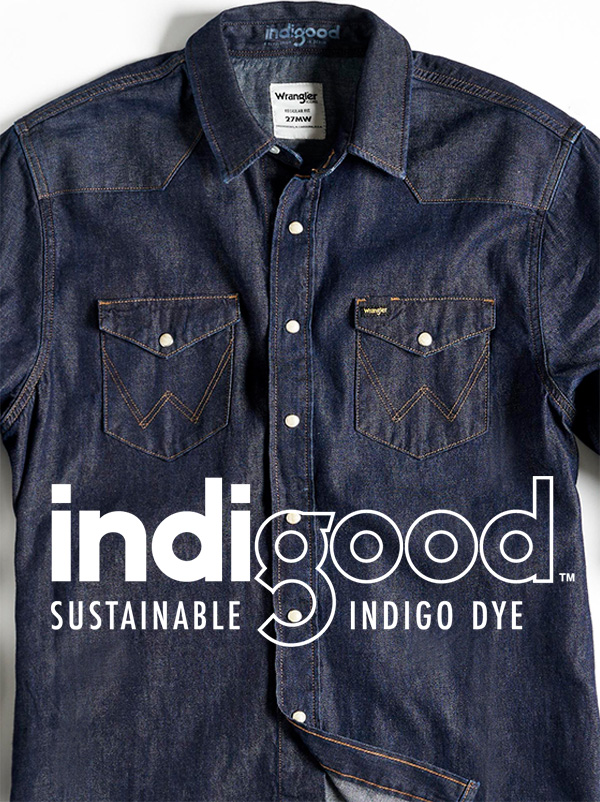 In collaboration with Wrangler EMEA's Creative Director Sean Gormley, Nude were challenged to create a logo that was both timeless and a good fit with the Wrangler brand.
Tony Enoch, Creative Partner at Nude says, "The naming was a gift as we could link 'Indigood' with Wrangler's iconic lettering through the distinctive and ownable 'g', while also honoring Wrangler's genuine sustainability programme with a logo that feels like it has always belonged to the brand. We are very happy to have been involved in a move to make such a positive impact within the fashion industry and with a brand that evokes so much history, yet very much up to date with its attitude. Sustainability is now vital in every project that is undertaken and Nude aims to be involved in more initiatives, such as Wrangler Indigood, to help reduce the impact on our planet."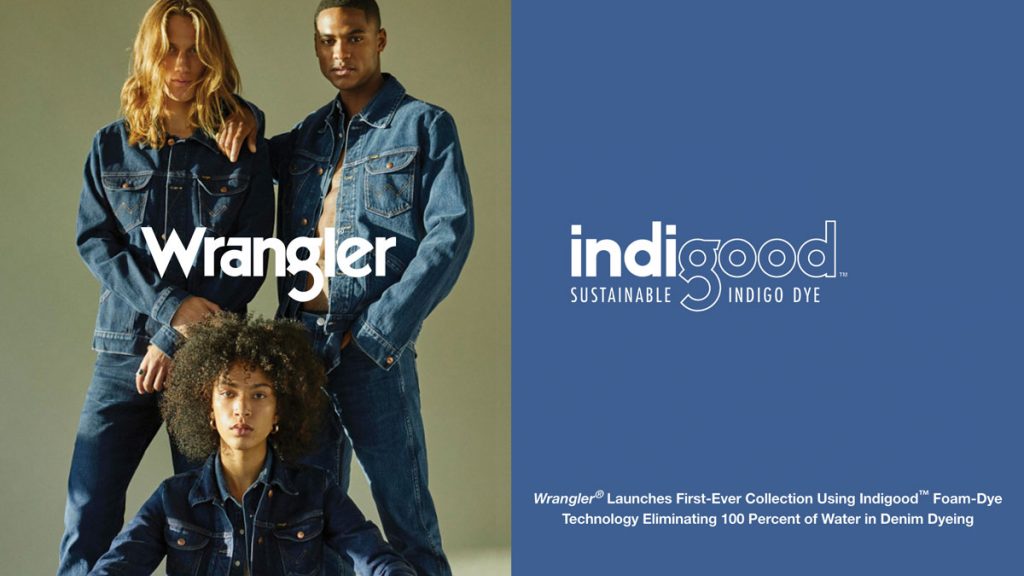 The Indigood products will be featured in the ICONS Collection, giving consumers access to Wrangler's most iconic products with the highest level of sustainability available on the denim market today.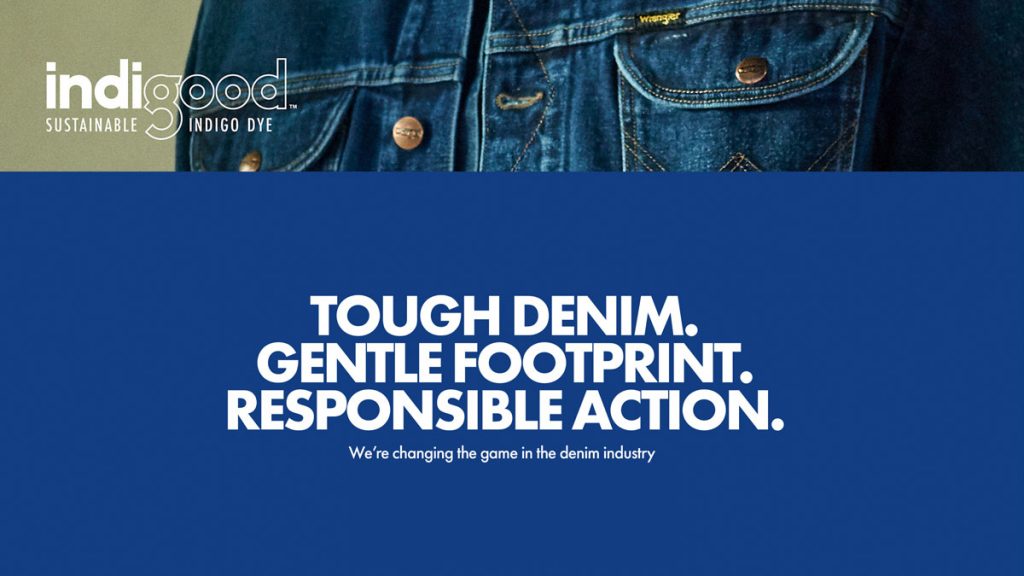 In addition, with absolutely no compromise to quality, the Indigood products incorporate recycled cotton, laser finishing and ozone finishing.
Source: Nude Brand Creation