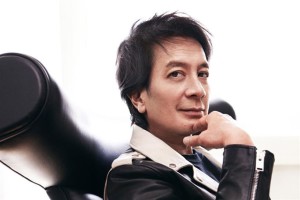 The Berlin School of Creative Leadership and the Astro-4As Malaysia has announced that Ogilvy & Mather Worldwide chief creative officer Tham Khai Meng will conduct a masterclass in Kuala Lumpur for executives attending the Advanced Leadership and Navigator programs from September 10th -15th 2015.
In making the announcement, the Berlin School's president Michael Conrad and the 4As Malaysia's president Dato' Johnny Mun representing Astro-4As noted that the New York-based creative chief of one of the world's most creatively awarded agencies, Tham Khai Meng has not only helped keep creativity at the heart of the agency but has also demonstrated that the chief creative officer can be a compelling partner of the CEO.
Conrad said, "The Berlin School's mission is to turn great creatives into great creative leaders, empowering them to lead their company to a more competitive future. Khai along with Ogilvy & Mather CEO Miles Young have successfully shown how this can be done, and done very well."
Dato' Johnny Mun echoed that mission, noting, "We need to grow creative leaders who not only can help turn up great creative ideas but also lead the organization and generate trust with clients."
Tham noted, "We are in the business of ideas and we have to keep that front and centre in our organisations and with our clients. Looking around our network, it's no coincidence the best ideas come from our offices with the strongest partnerships. By that, I mean strong partnerships forged between the Chief Creative Officer and the CEO, and the trustworthy partnerships established with our clients. Above everything else, this prerequisite has to be there for great work to flourish."
The Master Class will be held the afternoon of September 12 and will be attended by participants from both the Advanced Leadership and Navigator programs.
This is the third year the 4A Malaysia and Berlin School are offering the Advanced Leadership Program and the second year for the Navigator Program. These programs are designed, respectively, for rising leaders and mid-to-senior level team, account and project leaders, strategists, plus planners in creative organisations and
major corporations.