OLIVER – the only company to exclusively design, build and run in-house agencies and ecosystems for brands – has today launched a new Instagram filter that wishes clients and staff a Merry Christmask.
To celebrate a rather unusual Christmas in 2020, OLIVER has created the 'Christmask' – a novelty Santa's beard, made entirely from face masks, and available to wear virtually on all good mobile phones.
Now live as an Instagram filter, anyone can pop on this playful Santa suit to celebrate a Christmas that really is like no other. (Direct link to the filter here.)
Rob Kavanagh, executive creative director at OLIVER, said: "2020 has been unconventional to say the least. We wanted a Christmas card that found the bright-side to a year that's been full of challenges. There's no bigger challenge than being apart from loved-ones, let alone having to wear a facemask on Christmas day. So we used technology to make the day fun and festive for as many people as possible, all while keeping it safe. We think that our clients, and even Santa, will be happy with the result!"
The Covid-safe creative idea is inspired by OLIVER's remote workforce, who wanted to help clients and colleagues feel festive despite not being physically together.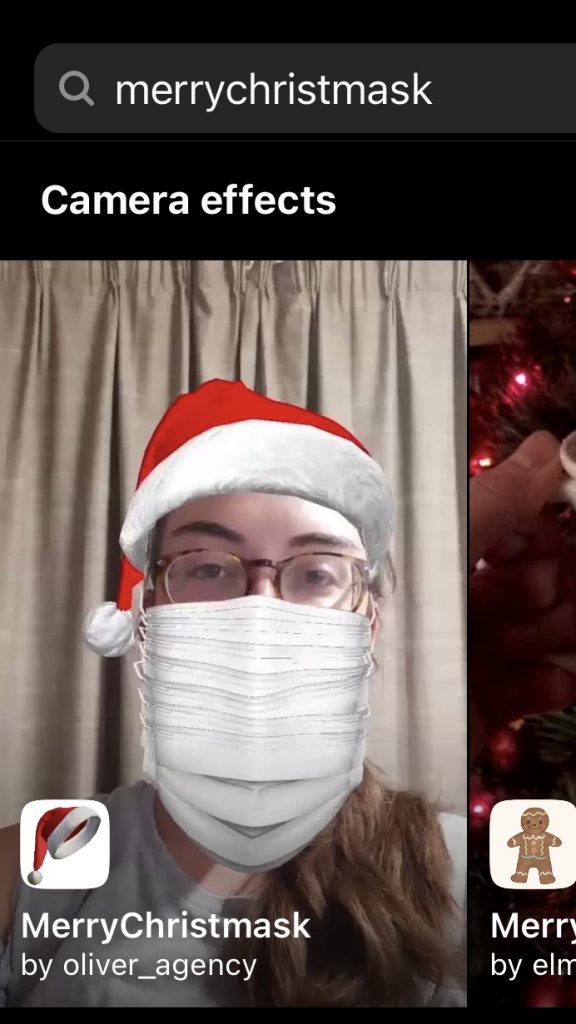 Paul Turner, creative director at OLIVER said: "The idea came about while myself and my creative partner Magnus Thorne were getting ready for a festive zoom call. We figured out that we could make a Santa beard by putting on 50 disposable masks at once, one on top of the other.
"Then, feeling rather guilty about such wasteful antics, we decided to create the effect as an Instagram filter, saving the public time, and doubtless millions of masks in the process."
Search #MerryChristmask on Instagram, or find it manually:
Swipe to the left on your Instagram newsfeed to open your camera, or tap the plus sign by the "Your Story" icon on your newsfeed if it's your first post of the day.
Swipe to the left on the camera screen's circular menu bar until you land on the "Transition: Zoom by Instagram" option, represented by a purple smiley face.

Under this option, a menu will appear with a downward arrow ⬇️. Click this to open the menu
Select 'browse effects'
Where the magnifying glass symbol is at the top, type #MerryChristmask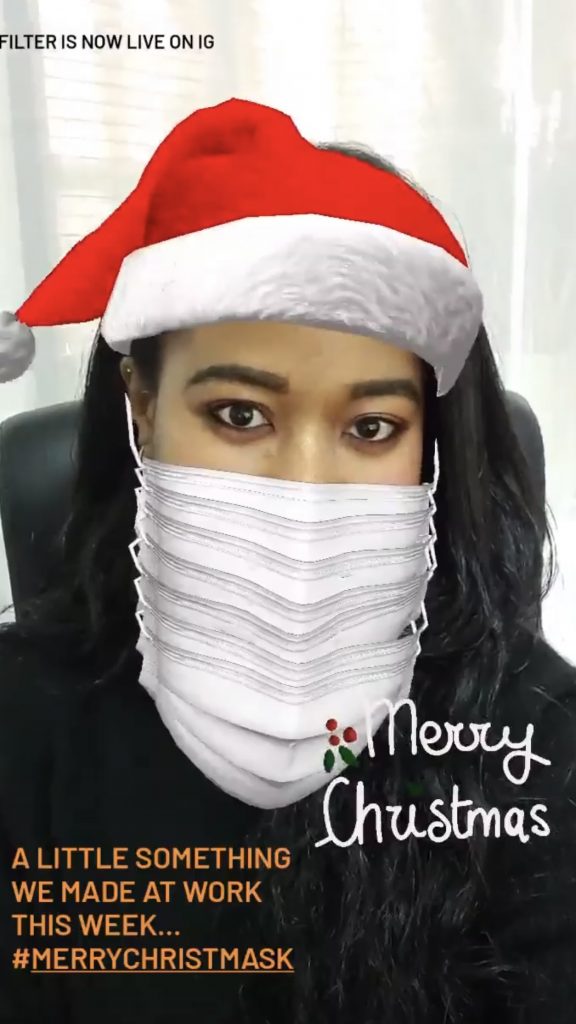 Source: Oliver