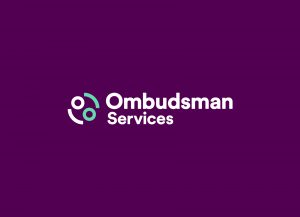 For some, complaining isn't easy – but Ombudsman Services has created a new industry-leading digital platform to ease the resolution process for disputes between consumers and businesses. It has also launched a new brand identity that reflects the future direction of the business and brand strategy.
Defining the brand and what digital means for customers and clients has led the digital experience design and helped shape the overall consumer experience.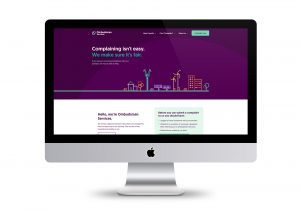 Working in partnership with digital agency Code Computerlove and branding design specialists Halo, the not-for-profit organisation has created a clear brand proposition and digital strategy that is guiding its digital transformation programme.
The new site has been completely redesigned by Code Computerlove with clearer navigation and user journey. The tone of voice and content has been created to reflect Ombudsman Services' brand proposition and identity, created by Halo, with straightforward, clear and friendly language.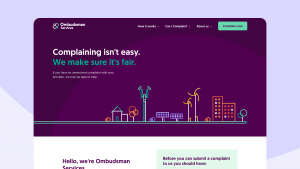 As the UK's largest independent multi-sector ombudsman, Ombudsman Services resolved more than 90,000 consumer complaints in 2017 alone. As specialists in the energy and communications sectors, the organisation works with businesses to help them improve their complaint-handling process and customer service more generally.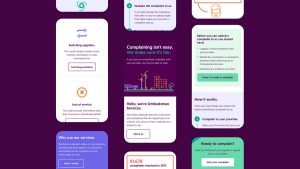 Jodi Hamilton, head of marketing and communications at Ombudsman Services, said: "The new digital functionality and features we have introduced follow in-depth consumer research – specifically looking at how users are behaving within digital channels and their future demands. But this is just the beginning. Digital interfaces provide unrivalled insights and we will be using ongoing performance measurement to continually evolve our digital effectiveness. Our aim is to respond to customer needs through the digitalisation of the business, aligning digital with the changing business and brand strategy."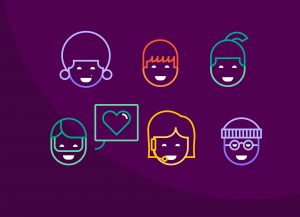 "Improving our digital capabilities lies at the heart of our organisational strategy and the changes that we have introduced are all born out of in-depth user and insight into customer needs. Visitors to our site now benefit from a new design, an easy-to-navigate website and a fast, intuitive digital complaints process. The improved platform has also increased internal efficiencies and our ability to respond quickly – something that both consumers and businesses have come to expect in the digital age. We also have a wealth of data and we're exploring new ideas for added value services and ways of working with our partners. Overall our aim is to appeal to a wider audience, increase users and make our services accessible and easy to use. We want to deliver a best in breed service to consumers as well as service providers signed up to us," continued Jodi.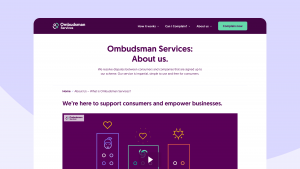 Nick Ellis, strategy director at Halo, added: "Working with Ombudsman Services has been an inspiring journey. Developing a strategic proposition and design architecture, that's both representative of the business today and as it evolves for the future. With all this in mind, we have produced a brand that's digital first, designed for contemporary consumers, accessible and engaging. A brand that does the right thing."
Source: Code Computerlove