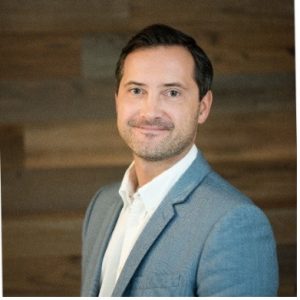 National over-50s platform 55/Redefined has hired global marketing heavyweight Richard Campagna as its new Chief Marketing Officer to support its continued drive to tackle ageism in the UK. 
The platform, connecting the UK's over-50s with jobs, careers, financial, legal and lifestyle options, leapt into the spotlight on its launch on 6th September 2021, publishing a landmark study 'Shut Out, Forced Out and Overlooked', revealing the scope of ageism in UK workplaces. The study found 24 per cent of over-55s felt forced to retire before they wanted to, while 68 per cent felt the jobs market was closed to them.
Since 55/Redefined's launch, it has rapidly built a 40,000-strong community, while building an impressive roster of corporate partners and delivering training, accreditation and employment support for organisations.
Campagna brings an impressive track record in building, optimising and growing digital marketplaces across Europe and the US for global brands, including Expedia and Hotels.com. In his new role, he will spearhead the further growth of the full 55/Redefined suite of brands, leading on web performance, retention, 3rd party and SEO.
Richard Campagna commented:
"It's clear that ageist attitudes are still impacting people over 50, especially in the workplace. There is an absolute need for a brand to champion the over-50s demographic. The overwhelming success of 55/Redefined's launch not only proves it is meeting this need, but that its message is rapidly changing hearts and minds.  
"I've always been drawn to the start-up community and innovative initiatives that push for positive change. 55/Redefined's potential is huge and I'm incredibly excited to join its fantastic team in making a real difference to people's lives and the future of work." 
Lyndsey Simpson, Founder and CEO of 55/Redefined, said:
"Our continued success and rapid growth demonstrates that our mission and values very much resonate with over-50s.
"55/Redefined was created to champion a demographic that is vital to the UK economy and businesses, yet whose value and potential has been largely overlooked in our society. We're flying the flag for go-getting, passionate and active over-50s, and making a huge amount of noise in our efforts to stamp out ageism.
"We have made great strides since our launch eight months ago – but this is just the beginning of our journey. We have ambitious plans for growth and Richard's expertise around growing digital marketplaces, along with his data-led approach and obsession with excellent customer experience, will assist us in achieving this aim. 
"I can't wait to start the next leg of 55/Redefined's journey and am pleased to welcome Richard onboard." 
Richard will be launching 55/Redefined's webinar series, Age Pioneers, on the 1st of June. Covering the major issues faced in the current labour market, the series will feature in-depth interviews with industry experts from Whitbread, Unilever, 3M and Canada Life, in conversation with 55/Redefined's Chair, Rune Gustafson and CEO, Lyndsey Simpson. 
Source: 55/Redefined