Yep, that's right, you should work for MI5. The Paddy Power-sponsored Huddersfield Town shirt was a spoof.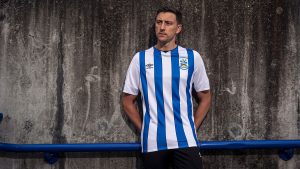 That monstrosity – which caused Twitter to melt with its obnoxious sash logo spreading from shoulder to hip – was just the pre-cursor to the brand's new season campaign, 'Save Our Shirt'.
Created alongside VCCP and Octagon, 'Save Our Shirt' is calling on sponsors to stop bastardising football shirts. In an era of multiple brands emblazoned on kit, Paddy Power is urging clubs to stop their shirts being treated as billboards.
And they've put their money where their mouth is. This season, Paddy Power will sponsor Huddersfield Town by unsponsoring them – relinquishing the front of shirt space they're entitled to as part of their role as title sponsors.
Michelle Spillane, Paddy Power's Brand Marketing Director, said: "As a brand, we always try to be on the side of the fans – we know they love to wear their club colours with pride, but they don't love being a walking advertising hoarding. Which is what Save Our Shirt is all about. At Paddy Power, we know our place as a sponsor – and it's not on your shirt."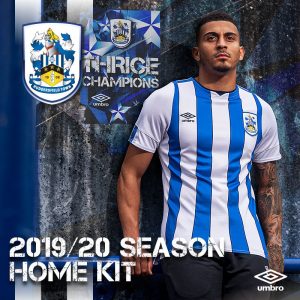 Mark Orbine, ECD VCCP Blue added, "Working together, we believe we have created a campaign that highlights a real issue for football fans today, and it's fantastic working with a brand who will put their money where their mouth is. Being able to do this with Paddy Power also allows us to do this in a mischievous way that only Paddy can."
Henry Nash, Head of Strategy, Octagon commented, "In the face of football's crass commercialisation and relentless exploitation of fans, our ambition was to do something good for the game. There was really only one brand brave enough to pull this off. We're beyond thrilled that Paddy Power have taken a stand with Save Our Shirt. We believe this idea will have a lasting legacy – not just on the brand but on the game itself."
The campaign will include social, TV, Print, Digital, Digital OOH, PR and sponsorship.
Source: VCCP