Parcelforce Worldwide, one of the UK's leading providers of express parcel delivery services worldwide, has revealed its Christmas advert for 2018. The advert follows the story of a young girl getting a Christmas gift to her grandma in Florida, with the help of Parcelforce Worldwide.
It highlights the importance of knowing the last posting dates ahead of Christmas. It also demonstrates Parcelforce Worldwide's international capabilities and the convenience provided to customers by coming to collect their Christmas parcels from them.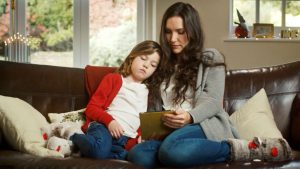 The recommended last posting date for Parcelforce Worldwide's Next Day UK services express9, express10, expressAM and express24 is Friday 21st December. For express48 and express48large, its two day UK services, the recommended latest posting date is Thursday 20th December.
For customers posting abroad to Western Europe, the USA & Canada using its globalexpress service, parcels must be sent by Monday 17th December. Parcels going to the Republic of Ireland on its irelandexpress service should be sent by Wednesday 19th December if they are to arrive in time for Christmas.
Source: Royal Mail Group