The new spot, airing this week, and directed by rising star, Roger Guàrdia from Park Pictures, poignantly connects to a wider multicultural audience. The 'Bring your All' campaign proudly promotes abundance, complexity and fluidity to reach those seeking to connect over a unique, sessionable and flavor-forward, Mexican American ultra-light beer.
Pearlfisher, in partnership with Willie Miesmer, Mauro Borges and production partners, Baby Lion Media, created the new campaign and TV ad which was about taking a fresh and unconventional approach to the ultra-light category and giving Tecate Alta its own identity: dispelling American stereotypes about the Spanish speaking world and championing the idea that this group is not stuck between cultures, but has so much more they can freely move between.
"We wanted to create a new, meaningful narrative. The brand's visual identity – a series of ever expanding geometric patterns surrounding a central diamond – were inspired by Mexican American heritage and the landscape of the borderland, now coming to life as a major focal point on screen. Layers of the diamond frame echo and reflect different facets of life; celebrating anyone who wants to move fluidly between beliefs, pursuits or passions – even those that might seem contradictory. This idea of keeping things flowing leads the new TV and digital campaign," said Matt Sia, Creative Director at Pearlfisher.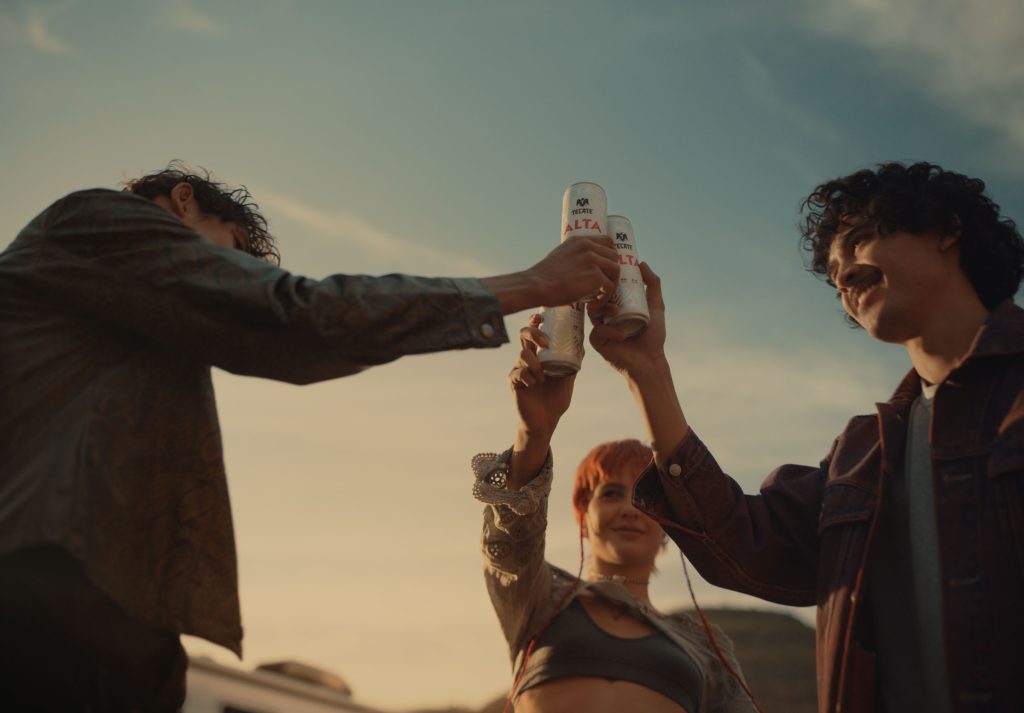 To authentically connect the brand to its roots, and the sensibility behind the ad, it was shot on location in Mexico City and Durango.
The powerfully lyrical story follows the same actors through a kaleidoscope of different and beautifully shot scenarios to celebrate all that they are as they move freely between different facets of their personalities and lifestyles. The product is hero-ed and elevated throughout, highlighting the idea that with the right, crisp beer you can keep things flowing no matter where you go. Bring your all, bring your Alta.
The new story plays out in various spots including 30s, 15s, 15s product and 6s cutdowns. The ad is already live on connected TV and will begin to air on broadcast TV across America this week.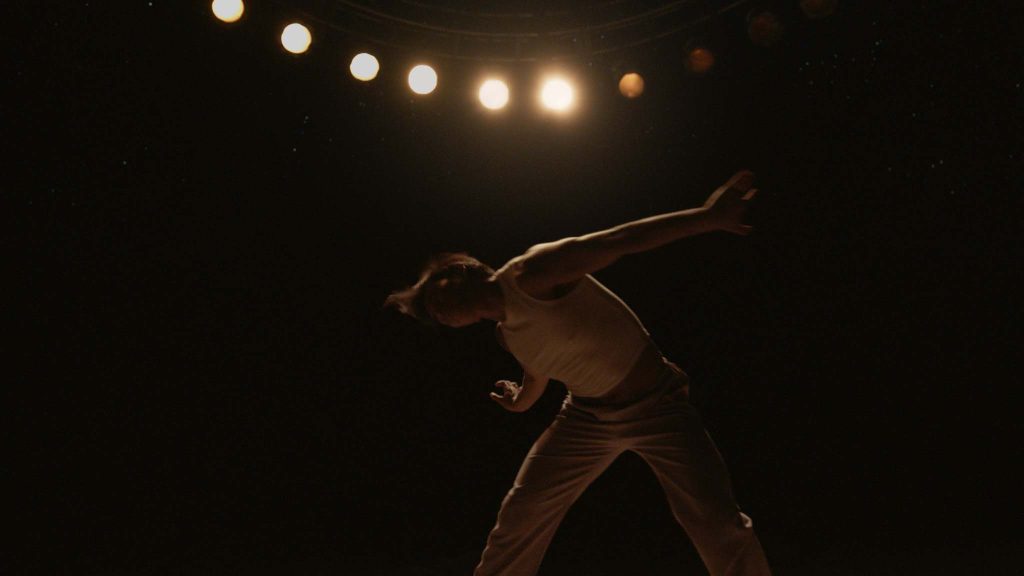 Team Credits: Pearlfisher
Matt Sia, Creative Director (Pearlfisher)
Chris Allan, Head of Strategy (Pearlfisher)
Courtney Tight, Senior Client Director (Pearlfisher)
Allie Wong, Senior Designer (Pearlfisher)
Alex Wagner, Senior Designer (Pearlfisher)
Justin Goode, Head of Visualization (Pearlfisher)
Justine Sottile-Jackson, Senior Motion Designer (Pearlfisher) Teri Neis, Client Manager (Pearlfisher)
Willie Miesmer, Copywriter / CD Mauro Borges, Art Director / CD
Baby Lion Media
Ramon Nuñez, Execute Producer (Baby Lion Media)
Brett Annese, Producer (Baby Lion Media)
Biba Millstein, Sr. Business Affairs Mgr. (Baby Lion Media) Park Pictures
Roger Guàrdia, Director (Park Pictures)
Matias Penachino, DP (Park Pictures)
Dinah Rodriguez, Executive Producer (Park Pictures) Francesco Rizzo, Line Producer (Park Pictures)
The Mill – NY
Camila De Biaggi, Sr Executive Producer (The Mill)
Alvin Cruz, Executive Creative Director (The Mill)
Colleen Valentino, Sr. Post Producer (The Mill)
Julien Aucouturier, 2D Lead (The Mill)
Meghan Lang Bice, Sr Executive Producer, US Color (The Mill) Daniel De Vue, Colorist (The Mill)
Jackson Winkler, Color Producer (The Mill)
Union Editorial
Marco Perez, Editor (Union)
Roman Petrov, Asst. Editor (Union)
Joe Ross, Executive Producer (Union)
Michael Raimondi, Managing Director (Union) Lime Studios
Matt Miller, Audio Engineer (Lime Studios)
Susie Boyajan, Executive Producer (Lime Studios) Butter Music
James Zavaleta, Music Producer (Butter Music) Malayna Ellis, Sync Producer (Butter Music)
Song "Huzzah" by Spacebomb House Band
Heineken USA
Oscar Martinez-Lopez, Senior Director, Marketing & Innovation, Heineken USA Belen Pamukoff, Brand Director Tecate and Tecate Alta
Source: Pearlfisher