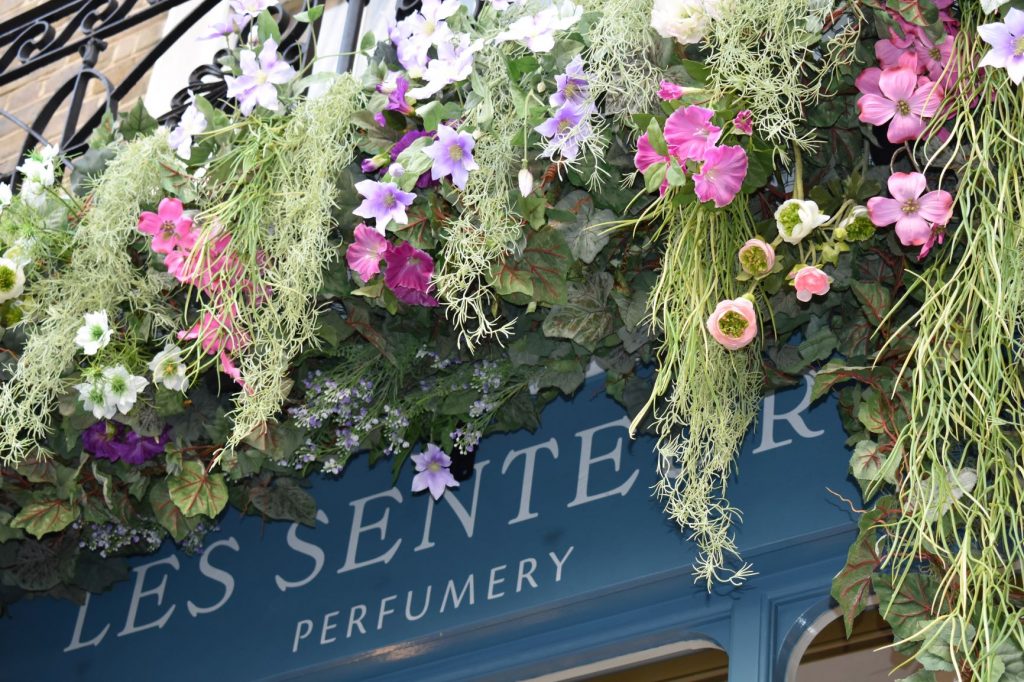 On behalf of Les Senteurs, London's first independent perfumery, dedicated to providing customers new ways to wear and learn about, scent; CSM Retail – specialists in the production of experiential branding for retail spaces, have brought to life 'Les Senteurs' window display for springtime, encircling the shopfront in foliage with hints of delicate pink and lilac florals, created by Floral Designer Yan Skates. This is the first in a series of seasonal campaigns which will cleverly evolve throughout the year.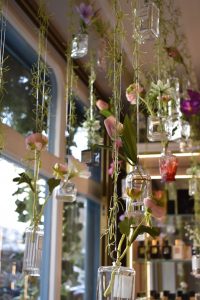 The campaign is not only eye-catching, but is a move towards sustainability inline with consumer demands for the new year; a year where retailers are really beginning to rethink their use of materials, particularly curbing waste. A quarter of Britons believe the environment is one of the three most important issues the country faces, and 88% think brands and retailers should help.
CSM Retail aims to reduce the materials used in this year's worth of displays by re-using them throughout the year – creatively transforming it into a fresh display for each season.
The spring window display flows through the storefront to continue internally, with flower filled repurposed perfume bottles suspended from the ceiling, telling the story of each fragrance in an imaginative way, so as to focus on visual and interactive customer experience.
This campaign, and those to follow in 2020, are set to make their mark on Elizabeth Street (the store's Belgravia location). CSM Retail are on a mission to build on the reputation as the #prettieststreetinlondon – making Les Senteurs a must-see for shoppers.
Emily Beaumont, Business Development Manager of CSM Retail, "This is such a great brief to be working on, as the reduction and re-use of materials within retail campaigns is paramount to the future of the industry. One of our key motivators as a business is to incorporate re-usability into our design process. Our collaboration with Les Senteurs has enabled us to design and produce a series of window campaigns with this in mind and a focus on customer experience, combining Les Senteurs' love of unique fragrance, and our own creativity."
Source: CMS Retail