Public Label, North America is expanding their creative offerings by bringing on board two award-winning professionals with deep backgrounds in building omni-channel brand experiences.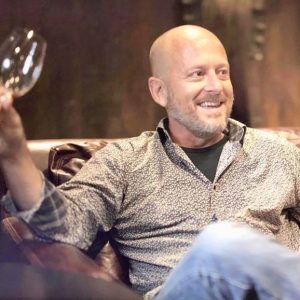 Bruce DeFrees joins Public Label as Executive Creative Director, leading a team of passionate, energized creative thinkers to deliver results for Public Label's roster of clients, while working with the leadership team to unlock new growth opportunities for the agency.
Prior to joining Public Label, DeFrees worked 'client-side' and 'agency-side' in a variety of creative roles, most recently as the Executive Creative Director at E&J Gallo Winery, the world's largest winery with a portfolio of more than 150 brands. During his five years with Gallo, DeFrees led the Creative Activation studio to deliver best-in-class, shopper-focused solutions.
DeFrees' agency experience encompasses more than 20 years of creative leadership, touching on live events, branded entertainment, experiential marketing, integrated campaign development and global retail marketing for a wide-ranging roster of CPG's, corporations and media properties. A few of the highlights include American Idol, Harry Potter, Treasure Wine Estates, Coca-Cola, M&M Mars, Warner Bros., Pabst and Wendy's.
Emil Czarnowski has also joined the Public Label creative team as Group Creative Director. Czarnowski is a Manhattan-based, NY-native specializing in strategy, design, and innovative brand solutions. He has spent more than 15 years developing experiences that live in both the real world and the digital space.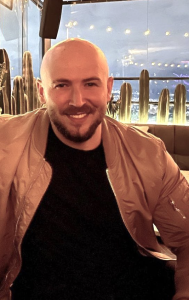 Czarnowski has served as a creative executive servicing Fortune 500 brands like Pepsi, Nestle, Heineken, Diageo, L'Oréal and LVMH, across their portfolios of brands. He has been an agency lead at New York creative shops like TracyLocke, Mirrorball, Magnetic, and MKTG, and has even worked abroad delivering international work in Paris and Singapore. His unique approach focuses on forecasting the future, to deliver unforgettable brand experiences for today.
Public Label is a marketing agency, based in Denver with offices in Toronto and New York.
Public Label's mission is to help brands amplify growth by making the right meaningful moves into today's complex marketing and retail environments with specialization across brand, commerce and experiential marketing. Public Label is an agency under the Meet The People Group, an international family of unified and independent agencies. For more information about Public Label: https://www.publiclabelagency.com/
Source: Public Label