Publicis Conseil has created a new international communication platform for Saint-Gobain, the world leaders in construction materials.
The brand has been committed for several years to improving people's well-being while helping to reduce the environmental impact on the planet. This commitment inspired Publicis Conseil to create the "Mission to Earth" communication platform.
Saint-Gobain's materials are used in space exploration (satellites, rockets, robots and space telescopes for example) and it is here, on Earth, their mission is most important.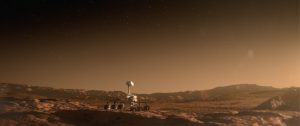 The film, directed by Wilfrid Brimo, (Grand Bazar), features a robot exploring his planet by himself. With emotional nostalgia, he remembers the well-being and the joy of others living together. The film reminds us that nothing is more beautiful and important than our life on Earth. The story reveals all the activities of Saint-Gobain with photography magnified by Kasper Tuxen, known for his many collaborations with Gus Van Sant.
The campaign has been launched in France on 3rd November in TV, and will be in cinema from 13th November. This campaign will roll out at a global level over the following months.
Source: Publicis Conseil