Race for Life, in partnership with Tesco, returns for 2019 with a new campaign by creative agency Anomaly to encourage everyone – women, men and children of all abilities – to 'Join the Race for Life' and help beat cancer.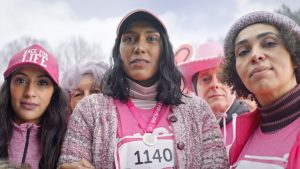 Launching March 1, the campaign celebrates "ordinary people doing something extraordinary", with a humorous play on the lives of superstar athletes. The fast-paced, stylised TVC, directed by Indy8's award-winning director Jake Dypka, shows that while these everyday people may not be athletic, rich or famous, simply by taking part in the Race for Life they're doing something important – helping to beat cancer.
The ad features a diverse cast of characters and driving soundtrack to represent the diversity and energy of Race for Life events. From March 1, the campaign will be seen on television, and from March 4 will appear on video on demand, radio, outdoor, digital, PR, and social media.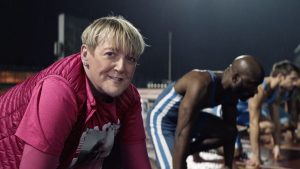 Four films have been created for the campaign, including one 30-second advert and three 10-second adverts. The shorter spots, which hero individual characters from the longer film, will also be used across social and digital.
Out of home will feature the iconic Race for Life back signs with inspiring slogans such as "We don't break records. We beat cancer" and "Everyone wins this race (except cancer)", while radio adverts will spoof interviews between sports presenters and athletes. Media has been planned and bought by MediaCom.
"Our new campaign puts our amazing Race for Life participants and the cause right at the heart. We want everyone to feel inspired and know that you don't need to be fittest or fastest, and every penny you raise, whether it's £10 or £100, helps fund Cancer Research UK's life-saving research into more than 200 cancers," said Sarah Pickersgill, head of events marketing at Cancer Research UK.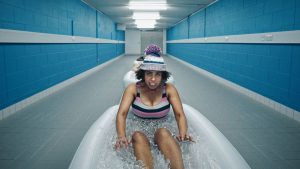 "Survival has doubled in the UK in the last forty years and the £860 million Race for Life has raised in the past 25 years has enabled Cancer Research UK to be at the heart of this progress. It is our ambition to accelerate progress so that by 2034, three in four people will survive their cancer for at least 10 years. By taking part in the Race for Life, everyone can help make this a reality."
Anomaly creative Matt Roach said: "Being a superstar athlete is impressive, but what matters more – running fast or destroying a deadly disease? It's about time the everyday heroes taking part in the Race for Life got their share of the praise. I hope this campaign inspires more people to stick on a pink T-shirt, wig or tutu and join the world's most important race."
Alongside a new creative campaign for 2019, Race for Life, in partnership with Tesco, is now open to men as well as women and children and continues to offer a portfolio of events raising money for Cancer Research UK. From the original 5K and 10K, participants can also choose a Pretty Muddy obstacle course in both distances and Pretty Muddy Kids too. All events are non-competitive, and participants can take part at their own pace.
Source: Anomaly