In partnership with Saatchi & Saatchi NY, Walmart kicked off its back-to-school TV ad campaign with new ads featuring some of America's favourite heroes, since Walmart has everything kids want and need to own the school year like a hero.
Directed by Tool of North America's Marc Forster, the ads are shot feature-film style and include heroes such as Batman, Wonder Woman and Superman, along with background vocals from Whitesnake and Sam & Dave.
The ads are part of Walmart's broader "Life's Greatest Hits" campaign, begun last year and featuring ads primarily with rock anthems, including Whitesnake's "Here I Go Again", Aerosmith's "Dream On " and and DJ Khaled's "All I Do Is Win".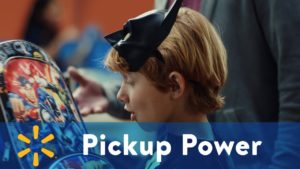 Credits:
Agency: Saatchi & Saatchi New York
Chief Creative Officer: Javier Campopiano
Executive Creative Director: Mike Pierantozzi
ACD/CW: Adam Kline
ACD/AD: Justin Roth
Chief Strategy Officer: Wanda Pogue
EVP, Group Planning Director: Amber Hahn
Strategist: Annie Kleinbaum
Executive Producer: Dean Shoukas
Managing Partner: Beth Waxman-Arteta
Senior Account Director: Lisa Hersh
Account Executive: Kaki Pope
Project Manager: Brianna Leone
Business Manager: Susan Schaefer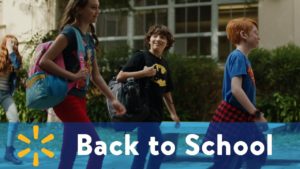 Production: Tool of North America
Director: Marc Forster
Managing Partner: Oliver Fuselier
Managing Partner: Dustin Callif
Executive Producer: Brad Johns
Producer: Lee Trask
Post Production: Cosmo Street
Editor: Tom Scherma
Executive Producer: Maura Woodard
Producer: Anne Lai
Source: Saatchi & Saatchi NY