Brand transformation agency SCS has made seven new hires across Strategy, Creative, Media and HR. The investment in top martech talent is designed to meet the brand transformation needs of SCS' corporate brand clients including, among others, Vans, Warner Bros. Discovery, Spectrum Brands, and Rollins.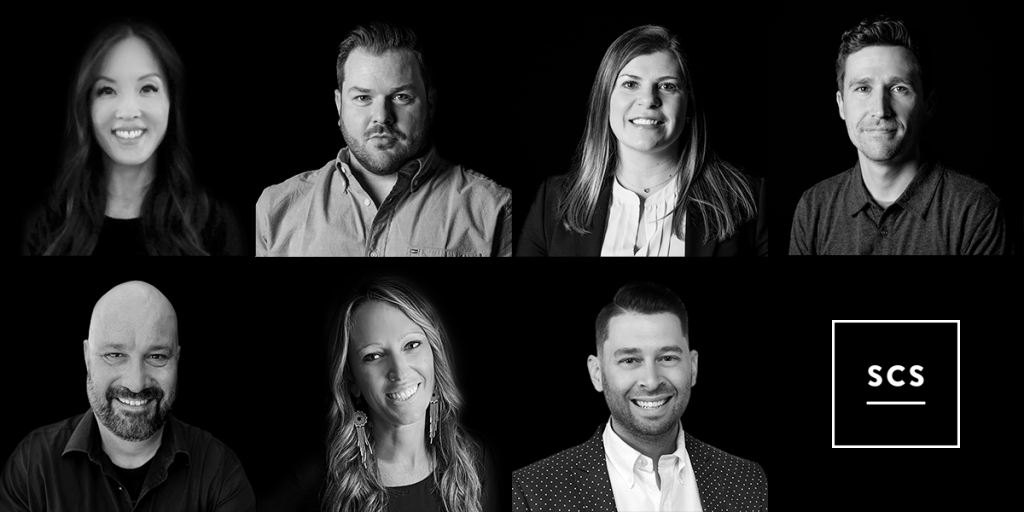 After the successful acquisition and integration of Atlanta's Swarm Agency last August, SCS is continuing its focus on the intersection of creativity and data science to help brands perform – now with a set of new talent, oriented around performance marketing and brand communications in the current technology environment.
"Our people are truly our product and we continue to invest in finding strong in-market experience amongst diverse backgrounds to create a talent pool at SCS who love what they do, and are highly effective at integrated marketing communications that moves the needle for our clients," says Founder & CEO James Schiefer. "We are constantly watching the market and the marketing technology trends and continue to help our clients perform due to the strength of the SCS team."
New to SCS are the following:
● Christine Lee, VP People & Culture (Costa Mesa)– Christine is a people-first HR leader who has led the human resources function across a variety of industries for nearly 20 years. With a strong generalist background and past work at brand activation agency Greenhouse Agency and restaurant chain Wahoo's, Christine will lead overall human resources strategy, talent acquisition, DEI, and employee engagement for the agency across SCS's offices.
● Todd Nolley, Creative Director (Costa Mesa)– Todd hails from Accenture, GSD&M, MullenLowe and 22 Squared and will help lead SCS's California creative teams alongside Chief Creative Officer John Zegowitz. Todd has worked on Microsoft, Toyota, American Standard, and Panera Bread to name a few.
● Tyler Hartsook, Sr Brand Strategist (Atlanta)– Formerly the Marketing Director at Gratus Capital in Atlanta and the Director of Content Marketing at 22squared, Tyler brings a passionate focus on the consumer brand experience and creative executions to his work, with an extensive background in digital marketing, social communications, and PR.
● Rick Burchfield, Sr Digital Strategist (Atlanta)– A creative-minded digital strategist with 10+ years of experience, Rick excels in digital communications, new media, and brand strategy consulting. Rick has designed, developed, and delivered a broad range of online marketing and strategy initiatives spanning the U.S. Department of Health and Human Services (HHS), The Centers for Disease Control and Prevention (CDC), ESPN, Monumental Sports & Entertainment, and D.C. United.
● Danielle Richards, Media Director (Atlanta)– Danielle holds an MBA from Chatham University and prior to joining SCS worked at Merkle (formerly IMPAQT) and 360i on brands such as Barnes & Noble, JCPenney, Auto Trader, Carhartt, Brawny and Dixie.
● Brandon Wilhelm, Media Director (Atlanta)– As a cofounder of RoadChow, Brandon has been an entrepreneur, who took his experience as a client and turned his talents to media. Brandon has held leadership roles at both Cox and Hearst, where he developed successful media teams, prior to joining as a Media Director at SCS.
● Sarah Romero, Resource Manager (Costa Mesa)– An SCS alum who has returned to SCS after work as a Project Manager at Taco Bell's in-house agency, Sarah is leading resource management in the agency, working closely with COO Alexa Ellis to develop work streams and resourcing across Creative, Digital, Strategy, Media, and Analytics teams.
"We are thrilled by the talent coming to SCS in this group of smart, like-minded individuals who embody our mission at SCS: to help transform brands into modern marketing enterprises that wrap their arms around every channel the consumer lives," says Chief Strategy Officer, Jeff Roach. "We are tracking the speed the consumer is moving, how e-commerce is changing, and the market and retail moves that are directly impacting the brands we touch – brand innovation only happens with people who can see the changes and help our clients think differently."
Source: SCS