The experienced business and brand strategist will take on management responsibility within the holding company for the Serviceplan agencies in Germany and at Serviceplan Consulting Group.
Stefanie Kuhnhen will join Serviceplan, Europe's largest owner-managed agency group, as a managing partner at the beginning of 2022. There, as strategic head, Kuhnhen will offer significant added value and enrich the Group's integrated way of thinking and working with her broad wealth of experience. She will also act as an inspirational manager at Serviceplan Consulting Group.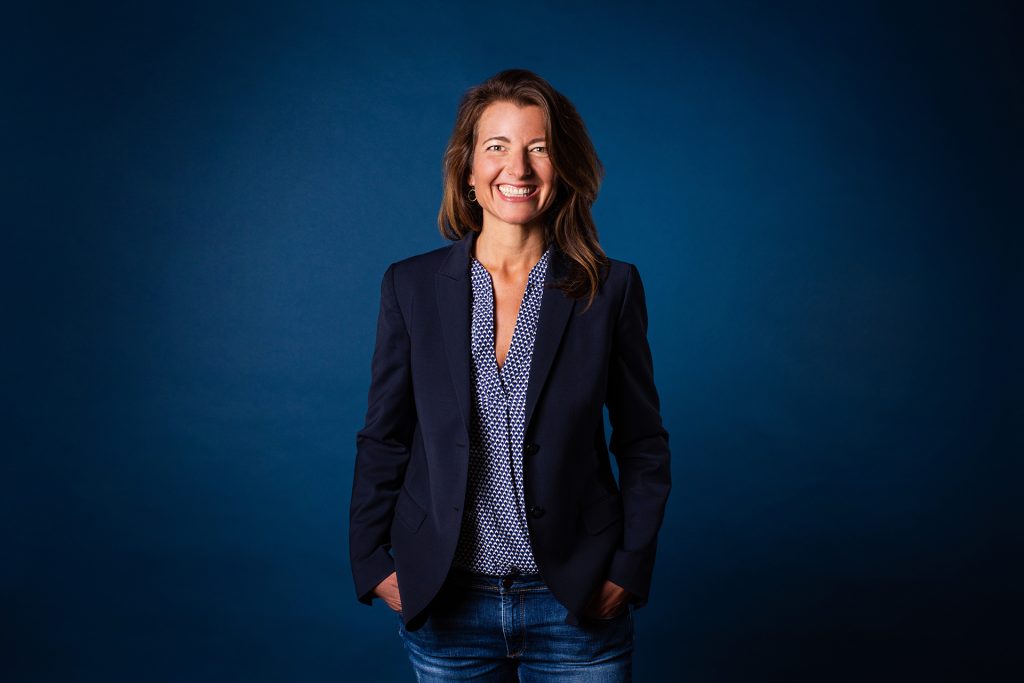 "We are delighted that, with Stefanie Kuhnhen, we have gained a strong, entrepreneurial personality for our interdisciplinary agency group. Her deep understanding of business, brand and communication strategies, and her many years of experience with strong international brands will be an asset to our clients and all colleagues in the Houses of Communication", says Vincent Schmidlin, Managing Partner and spokesperson for the Serviceplan agencies.
Stefanie Kuhnhen will take up her newly created double role at Serviceplan at the start of 2022. On the one hand, as Chief Strategic Officer, she will join spokesperson Vincent Schmidlin, Chief Creative Officer Matthias Harbeck and Chief Financial Officer Holger Scharnofske in leading the holding company for all the agencies acting under the Serviceplan label in Germany. Working with the team of managing partners in the various agencies, she will help to drive further growth. Kuhnhen will also take on the role of managing partner at Serviceplan Consulting Group and will be available to the established structure of practice leaders as a knowledgeable sparring partner.
After almost six years as Managing Director of Serviceplan Consulting Group, Alessandro Panella has decided to seek new challenges from February 2022. Together with his current managing partners, Alessandro Panella has developed the strategy division at Serviceplan into a marketing transformation consultancy which now has 45 employees at four locations.
Kuhnhen, a business administration graduate who has studied internationally, joined Grabarz & Partner in 2005. There she established and successfully developed the strategy division and became a partner at the owner-managed agency in 2012.
Commenting on her move, Stefanie Kuhnhen says: "My decision is not against Grabarz & Partner but for a highly attractive option at Serviceplan. I have very much enjoyed my 16 years with my current agency and I will leave it with a heavy heart. The task for me in the years ahead is to work successfully as an entrepreneur for exciting international brands with great colleagues in challenging times. As a uniquely international, integrated agency group, Serviceplan offers me personally outstanding new opportunities, whilst it also offers the chance to shape corporate success in the way that it now has to be redefined."
In this context, Vincent Schmidlin is keen to express his respect for Kuhnhen's previous employer: "I would like to express my sincere thanks to Grabarz & Partner's management team for the agreed terms in connection with this appointment. Even though moves at this top level are normal in our industry, in many other cases dealing with them is unfortunately often associated with 'background noise'. So it is all the more pleasing that here we are all taking a different path together."
Florian Haller, Serviceplan Group CEO, thanks Alessandro Panella: "In the last few years, Alessandro has not only transformed the role of strategy at Serviceplan and established our consulting offer in the market. It is also thanks to him that the Chief Marketing Officer (CMO) Council has become a highly respected format for marketing decision makers. I would like to thank Alessandro personally for this and to wish him every success for the future, in both his professional and private life."
Source: Serviceplan