In the wake of the collapse of Arcadia and Debenhams, there's potentially more bad news for the British High Street in the new pandemic-related research from Havas Media.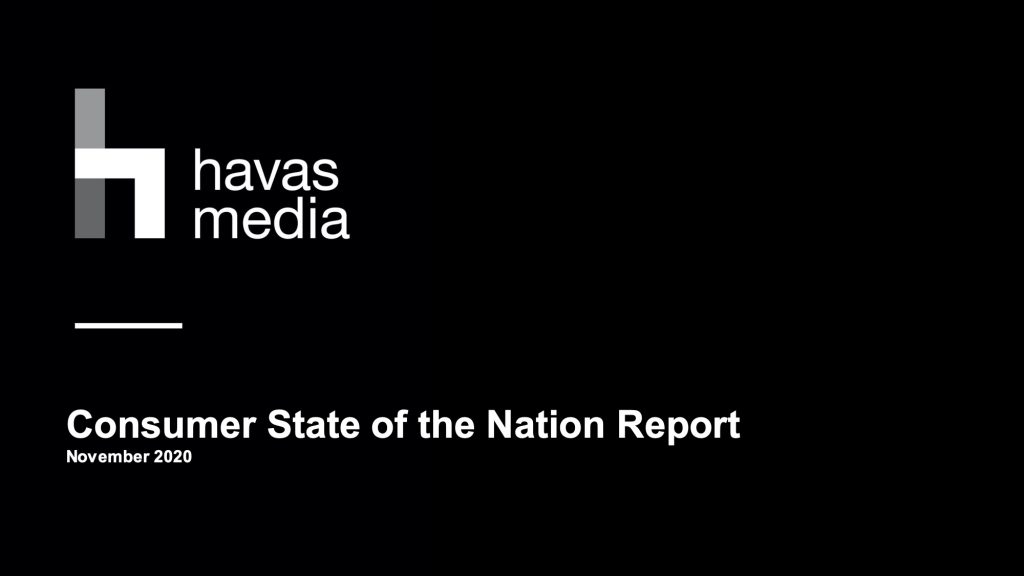 As shoppers prepare to splurge online and in store for Christmas, Havas Media's The Consumer State of the Nationreport shows people intend to spend less in future (even when all lockdown restrictions are lifted) on fashion/clothing (32%) and beauty (25%). In fashion/clothing this is driven more by older age groups (but 28% of 18-24s still intend to spend less). However, in the beauty product sector, a higher percentage of the 18-24 audience (28%) intends to spend less than the total audience.
In part this is due to natural concerns about tight budgets and the need to cut costs, especially among 18-34s, with 45% resolved to be more focused on saving money in 2021. But it's also because over half (54%) want to achieve something new in 2021, with 35% aiming to set more resolutions and goals for 2021 compared to previous years.
People's main hopes and aspirations for 2021 include spending more time with family (55%), with friends (38%) and "to live more in the moment" (33%), pointing to a future based more on building connections and experiences with those closest to us, rather than on material possessions.
A hopeful future
While there are serious concerns about the future once COVID-19 restrictions are lifted and life can move on – with the majority thinking the impact of the pandemic will last beyond 2021 – there is a lot of hope and joy to look forward to revolving almost entirely around social interaction and connections.
That means shoppers spending more on travel (inevitably), food and drink, and days out. Some 25% plan to spend more on food and drink than before COVID-19, 27% on travel and 28% on days out; providing important opportunities for the businesses and products that meet this demand.
"We've been tracking consumer sentiment and behaviour throughout the pandemic in this series of reports," says Havas Media's Group Chief Strategy Officer, Eva Grimmett. "They have painted a picture of a country looking for trusted sources of media at the start of the pandemic, to learning new skills and broadening their horizons during the first lockdown, and now turning their attentions to life after Covid-19. The trend for more mindful, meaningful spending will endure."
Mark Sinnock, Group CSO of Havas UK and Europe, says: "While lockdown has been painful for people and the economy, the report shows that many consumers have changing perspectives about how they will invest their time and money in the future. What we see here is the pandemic accelerating behavioural changes that were already becoming pervasive – with shoppers adopting a more conscious approach to their spending and product choices."
The full Consumer State of the Nation Report is available to view at https://havascreative.com/wp-content/uploads/sites/3/2020/11/Havas-Media-UK_State-of-the-Nation.pdf
Source: Havas Media