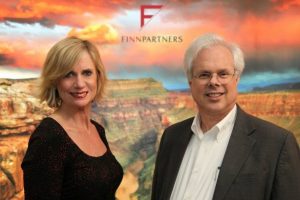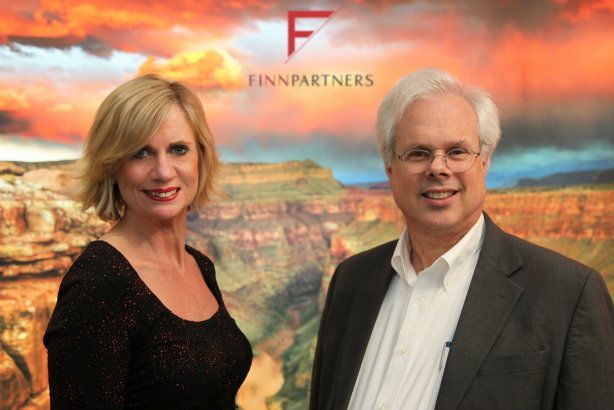 Finn Partners, one of the biggest independent PR firms in the US, has acquired over 22-strong, London-based Brighter Group. SI Partners advised Brighter Group on the deal.
Brighter is one of the biggest independent travel and tourism PR and marketing consultancies in the UK.
New York-headquartered Finn Partners is targeting further acquisitions in the UK and Asia. Speaking to PR Week, founding partner Peter Finn outlined that Finn Partners seeks to become one of the world's top three independent PR firms within a few years.  SI Partners also advised Singapore-based Ying Communications on its sale to Finn Partners in April 2017.
Brighter will retain its name for at least five years but becomes 'a Finn Partners company' immediately.  Debbie Flynn, Brighter's founder and CEO will serve as managing partner, reporting to both Chantal Bowman-Boyles – Finn Partners' London-based leader of EMEA – and Gail Moaney, managing partner, tourism practice leader, at Finn Partners, New York.
Steve Dunne, current chairman of the Brighter Group, will become senior partner, strategy; and Fiona Jeffery, non-executive director will take on the role of global tourism advisor for Finn Partners.
Peter Finn said: "Our tourism group is one of our core US practice areas and we have been eager to add a London travel team so that we can offer support in EMEA to our existing client base. Bringing the Brighter Group on board is the perfect solution for us."
"Building our presence in London has been a top priority," comments Finn. The London office now has c.50 staff, given the Brighter acquisition and 2017 acquisition of ABI.
Debbie Flynn established Brighter in 1995. Among the firm's clients are Belize, Dubai, Intrepid Travel, Jordan, Korean Air and South African Tourism.
Flynn said: "After founding Brighter over 22 years ago and building it up to be one of the UK's most successful travel PR groups, I feel that a sale of the business to Finn Partners is in the best long-term interests of our valued clients and loyal staff. Finn Partners has expertise in areas such as digital and technology that will complement the Brighter Group and add more value to our clients."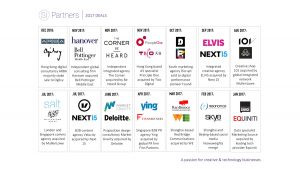 Paul Allen, Partner at SI Partners, the global M&A and consultancy firm that advised Brighter Group on the deal, comments: "The acquisition of Brighter Group by Finn Partners is a fantastic opportunity for Debbie and the team to get access to an international infrastructure, enhancing their offer to existing and new clients.  In partnering with the Brighter Group, Finn Partners now have the leading UK Travel PR and marketing team within their network to complement their specialist capability in North America.  This is the latest in a series of Finn Partners acquisitions which focuses on growing their international operations."
Finn Partners' biggest practices are technology and healthcare, but travel and tourism is close behind. In addition to London and New York, it has seven further US offices, three more in Europe, plus Jerusalem, Shanghai and Singapore.
Source: SI Partners