Brothers and Sisters has devised a campaign featuring actor, producer and musician Idris Elba for Sky's Sky Q brand, in order to announce that Netflix is launching on Sky Q.
The work runs across TV, radio, OOH and online, and will run for seven weeks across the UK and the Republic of Ireland.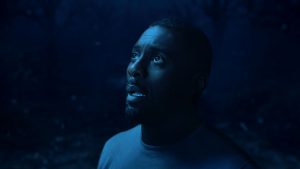 In the main 40" TV spot we see Idris transported through the worlds of different Netflix and Sky shows to highlight how it's never been easier to go from a Netflix show, to a Sky show, back to a Netflix show and then to a Sky show again.
Travelling first into the world of hit Netflix drama, The Crown, Idris gets to witness Phillip becoming a Prince, before moving into the domain of Tin Star where Idris has a quick chat with Jim Worth. Next, he moves into the dark upside down of Strangers Things and finally he gets to witness the landing of a mighty Dragon in Game of Thrones.
The summation that the spots ends on is, "The best TV, all in one place."
"Now that Netflix is on Sky, it's frankly a TV lover's dream,' said Aaron Willmer, ECD at Brothers and Sisters. We had a lot of fun getting Idris to teleport seamlessly from a Sky show to a Netflix show and back again. Hopefully people enjoy watching it and marvel at the possibility of having both amazing content worlds at their fingertips."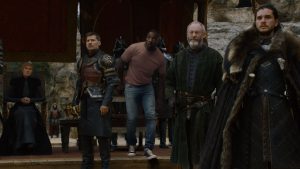 In the campaign's OOH elements strong images from Netflix and Sky shows are placed side by side, again within one screen to highlight that the best TV is now all in one place and accessible from the Sky homepage.
"Integrating Idris into the content is not something we have done before with him," Willmer continued. "It is a very simple storyline but the integration allows us to visualise the proposition in a new interesting and engaging manner."
Media planning and buying was handled by MediaCom.
Source: Brothers and Sisters