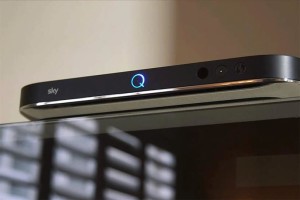 Sky has launched Sky Q, a combined satellite TV and internet service that will broadcast Ultra HD programming and allow users to pause live TV and watch later on different devices.
The service will launch in the UK and Ireland in 2016. The picture quality of its content will be broadcast with up to four times the detail of HD, according to Sky.
The pay-TV broadcaster will also offer Fluid Viewing, which allows the viewer to switch TV viewing between a TV using a Sky Q mini box, which can be purchased separately, and a mobile device using the Sky Q app. Up to three TVs and two tablets can be connected.
The service will sit alongside Sky's existing service, Sky+HD and Now TV.
Jeremy Darroch, the chief executive of Sky, said: "Sky Q is a brilliant new way for customers to experience TV on their terms. We wanted to re-imagine TV so that it's flexible and seamless across different screens and to put a huge choice of entertainment at their fingertips. We think customers are going to love Sky Q and the great news is that it will get even better with much more to come in the future."
The Sky Q Hub will also turn boxes into Wi-Fi hotspots which can be used throughout the home and transmit internet broadband through electric wiring, similar to a Wi-Fi booster.
Sky did not announce prices for Sky Q packages, which are being marketed as a premium service.
It will also ship Sky Q Silver as well as Sky Q – two types of set-top box that will be slimmer than previous products feature up to 12 tuners, and up to 2 Terabytes of data storage. Sky Q Silver is half the size of the current Sky+ HD box.