International Women's Day may have been on March 9, but we here at MarComm News think women should be celebrated year round for their amazing work and not just in the marketing industry.
But Marketing and Communication is our bread and butter so we have decided to feature a few women who we think are rocking the industry at the moment.
Some listed are mobile leaders; others are creative innovators or media wielders. All have contributed enormously to the world of marketing and are presented here in no particular order.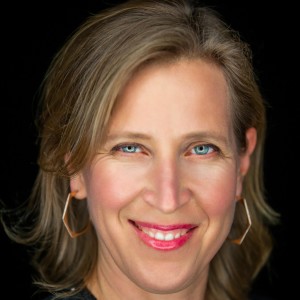 Susan Wojcicki, CEO of YouTube
Susan Wojcicki was previously Google's senior vice president of Advertising and Commerce, developing AdSense, which puts Google ads on other sites.
Now she runs YouTube, a hub for branded content and a massive platform for advertising. She is in charge of about $5.9 billion in video ad sales and $2.8 billion in ad revenue. Roughly 40% of monthly YouTube watch time worldwide is consumed on mobile devices, so she has a strong hold in the mobile world.
YouTube is a site that tends to be saturated with high amounts of misogyny, specifically in the comments section, so it is a powerful slap to rude commenters that a woman is really in charge.
She has been called "the most important person in advertising" and was included in Time Magazine's 100 most influential people in 2015.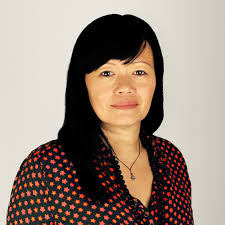 Judy John, CEO and Chief Creative Officer at Leo Burnett Toronto
Female CEO's are unfortunately rare at agencies as prominent as Leo Burnett. It is also rare for a person to go from being a creative to a CEO. Judy John is both.
Among her impressive body of work is Always "Like A Girl", originally published in 2014, which has more than 61 million views on YouTube currently. This video, which targets the negative use of saying a person does something "like a girl", challenges the loss of confidence that comes commonly with puberty for girls. It is a powerful video for women and all the more moving because Judy is behind it.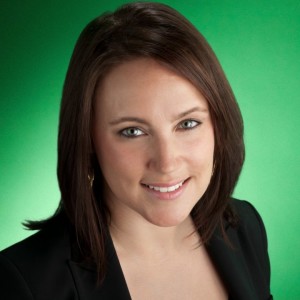 Janae McDonough, Director, Exchange at Twitter
Janae McDonough came to Twitter through MoPub, a mobile app ad network that twitter bought in 2013.
Mobile advertising is the cutting edge platform for marketing right now and Twitter has been utilizing it well. It has in-tweet "buy now" buttons and promoted, in-feed video ads as a result of the partnership with MoPub.
MoPub is expected to bring Twitter more than $500 million per year by 2017.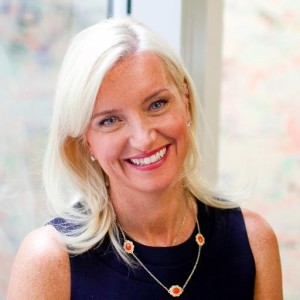 Carolyn Everson, VP of Global Marketing Solutions at Facebook
Carolyn Everson completely changed how ads and social media connect.
Facebook is the leader in the mobile advertising space, with mobile app install ads, video ads, "shop now," "listen now," "book now," and more.
Mobile ads make up 80% of Facebook's revenue.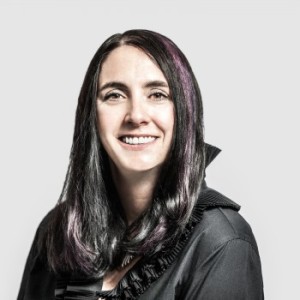 Lucy Farey-Jones, Partner &Â Executive Strategy Director at Venables Bell & Partners
Lucy Farey-Jones is one of three founders at Venables Bell & Partners and she personally grew the agency tremendously. She is an expert on brand positioning.
Some of her major achievements include: Audi's "Truth in Engineering"; Intel's "Sponsors of Tomorrow"; eBay's "When it's on your mind, it's on eBay"; and the launch of Google Fiber in Kansas City.
She has helped the agency win nine global EFFIE Awards.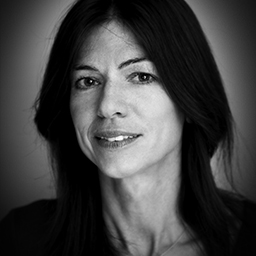 Bridget Angear, Chief Strategy Officer at AMV BBDO
Clients of AMV BBDO under Bridget Angear's strategic and creative control include Guinness, Pepsi Max, Adidas Originals, and Starbucks.
She is a member of the Cannes Lions awards jury and has won awards in the Cannes Effectiveness Grand Prixs, IPA Effective Agency of the Year, Marketing Society Excellence Awards, and APG Creative Strategy Agency of the Year, and The FAB Awards "Agency of the Year".
Some of her notable works include the Guinness "Sapeurs" Advert and Sainsbury's Christmas ad, both from 2014.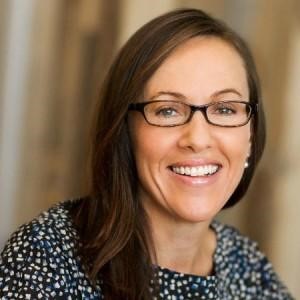 Sara Clemens, Chief Strategy Officer at Pandora
Previously Sara was Vice President of Corporate Development at LinkedIn.
Now Clemens is in charge of global expansion and business strategy at the music site Pandora. She also leads the Music Maker Group, which is a partnership between Pandora and the music industry.
She combines marketing, business, and music in her career, all places where women are less prominently featured in power positions.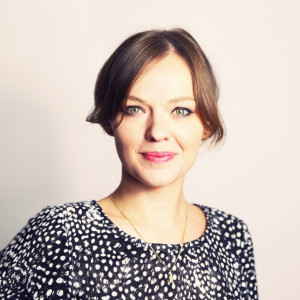 Sarah Pidgeon, Founder/Creative Partner at Horse
Sarah is making waves right now with cutting-edge designs from her UK-based design house – Horse.
With over 13 years' experience, which includes a stint as Design Director at Pearlfisher, Sarah has worked with an impressive list of clients such as: Cadbury, Stella Artois, Jamie Oliver, Green & Black's and Innocent.
In 2015 Horse's design for Nongfu Spring Mineral Water dominated the awards season with wins at The FAB Awards, D&AD, Pentawards and The Dieline Awards.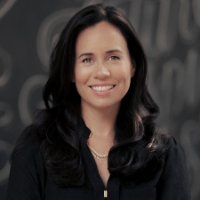 Alison Tsoi, Creative Director at AKQA
Coming from a graphic design background, Alison Tsoi is now a leader in creativity at AKQA. She has worked with clients including American Express, Dove, CoverGirl, and Verizon.
The Verizon ad she spearheaded, "Inspire Her Mind" from 2014 currently has over 4 million views on YouTube. It is a powerful ad about what parental comments can do to deter young girl's interests in science.
Kerstin Trikalitis, Chief Executive Officer and Co-Founder Out There Media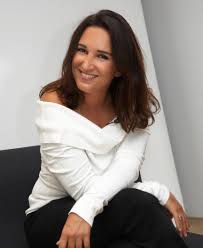 Previously a Managing Director of WIN S.A., Kerstin grew Out There Media using over 15 years of mobile industry experience.
OTM works to assist advertisers and others involved in mobile in creating targeted advertising campaigns for mobile.
Kerstin was selected as an "Endeavor High Impact Entrepreneur" in 2013 and the Mobile Entertainment Forum picked her as one of the "Top 50 Female Executives in Mobile."
She is a regular Keynote Speaker at international conferences and has served on the Cannes Lions Jury in the category "Mobile" in 2014.
Kerstin is the Chair Emeritus of the Board of the Mobile Marketing Association (MMA) for the EMEA region.
Article by Page Ellerson, MarComm News.