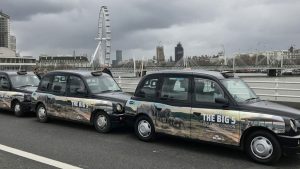 South African Tourism has launched its latest out of home advertising campaign across four major cities in the UK to inspire consumers to book the holiday of a lifetime to South Africa.
In partnership with KLM Royal Dutch Airlines, more than 100 taxis, emblazoned with striking imagery of South Africa's iconic wildlife, will be driving around Newcastle, Manchester, Birmingham and London to promote one of the country's most sought-after and awe-inspiring holiday experiences – spotting the 'Big Five' on safari.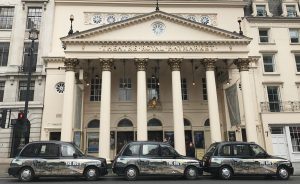 The campaign, which will run throughout April 2018, will also highlight KLM's daily service to Johannesburg via Amsterdam from Newcastle, Manchester, Birmingham and London. From Johannesburg, holidaymakers are within easy reach of many of South Africa's game reserves, which are home to the Big 5.
As the biggest source of international arrivals into South Africa, the UK market plays a key role in the tourist board's over-arching global goal of attracting five million more tourists to the country within the next five years.
Tolene Van der Merwe, Hub Head UK & Ireland for South African Tourism, said: "While South Africa has an incredible array of experiences to offer holidaymakers, our market research shows that British holidaymakers are increasingly inspired to travel to South Africa to go on safari. We hope that by putting our wildlife stars at the heart of our latest out of home campaign we will make sure that South Africa is on every UK traveller's wish list for 2018 and beyond."
Source: South African Tourism