Specsavers today unveils its integrated campaign – 'I Don't Go…', the next iteration of the 'Should've 2:0' campaign, to highlight its home visits service and drive brand reappraisal.
A playful take on the iconic 'Should've gone to Specsavers' campaign, the new advert centres on the tagline 'I don't go to Specsavers…they come to me', to bring greater inclusivity to the brand offering.
As Specsavers' first brand advert to feature Home Visits, the campaign plays out across TV, print, out of home, radio, cinema and digital display, throughout the UK and Northern Ireland. The TV commercial was directed by Ric Cantor of FRIEND, who also directed the recent 'Out Of Order' spot for Specsavers, featuring a short-sighted delivery driver.
Laura Cooney Marketing Lead, Home Visits at Specsavers, comments:
"Our home visits service provides vital eyecare for those people that cannot get to a Specsavers store and we are delighted to see it being celebrated in a campaign of this magnitude. Our aim is to always empower our customers through our marketing and "I Don't Go…" absolutely does this. The campaign is powerful and emotive and most importantly, the customers are in on the joke!"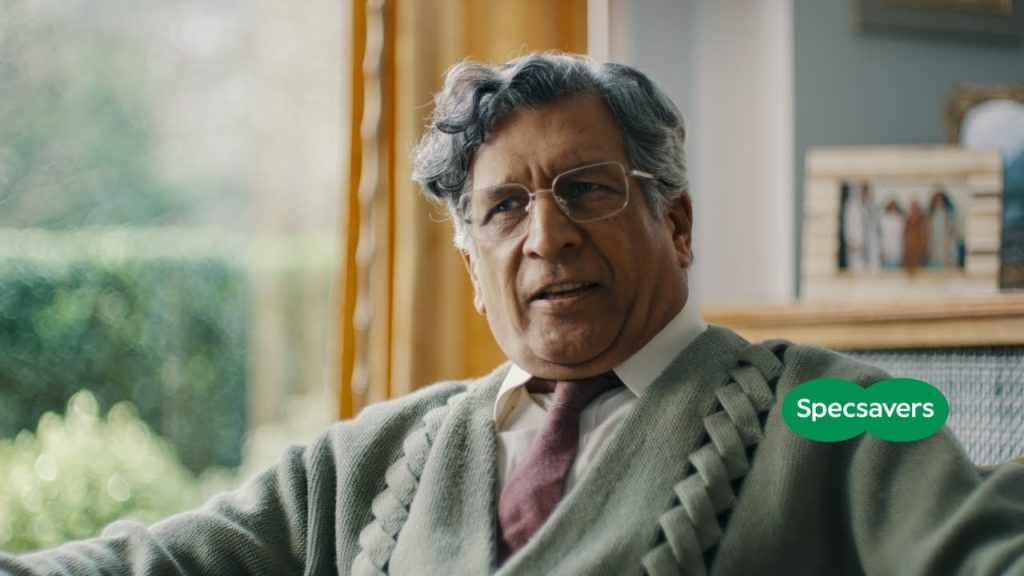 Chris Carter, Marketing & E-Commerce Director, Specsavers, comments:
"Nothing reflects the purpose of Specsavers better than our home visit service. We were founded back in 1984 with the vision of making eye and hearing care more accessible to all, and this service has been our best kept secret for far too long. Our in-house agency has done a fantastic job in using our distinctive tone of voice to tell this story and I'm delighted we're now communicating this service nationwide so that many more people can benefit from this essential service in their homes."
Credits
Client:
Chris Carter, Marketing and ecommerce Director UK, Ireland and Spain
Sarah Lawrence, Head of Domiciliary Marketing
Victoria Clarke, Head of Marketing Activation
Laura Cooney, Marketing Lead Domiciliary
Kate Ackroyd, Marketing Manager Domiciliary
Airdate: 4 August 2022
Creative Agency: The Agency, Specsavers
Client Partner: Lyndsey Brown (Head of Client Partnerships); Felicity Pelly (Lead Client Partner)
Managing Director, The Agency: Nicola Wardell
Creative Director: Richard James
Creatives: Naomi Bishop, Simon Bougourd
Creative Strategist: Polly Evelegh
Agency Producer: Kristin Rathje
Media Company: Manning Gottlieb OMD
Prod Co: Friend
Director: Ric Cantor
Producer: Camilla Cullen
DOP: Tat Radcliffe
Editor: Gary Forrester Tenthree
Music Supervision: na
Audio Post-Production: Chris Southwell at Bubble TV
Post-Production:
Colourist: Toby Tompkins at Cheat
VFX: Richard Greenwood at Bubble
Post Production Producer: Alison Wendt at Bubble
Outdoor: Finn Taylor
Source: Specsavers