Spotify goes with you wherever, whenever. Whether you're taking your workout to the next level, hosting a playdate with your kids or en route to brunch, Spotify is along for the ride, soundtracking every moment. The company are committed to making this experience even better as they continue to provide the best listening experience and audio content for its more than 232 million users.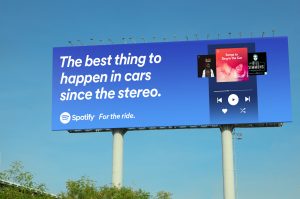 Spotify is launching a new integrated marketing campaign, Spotify For the Ride, to underscore that commitment as they educate audiences about the many ways they can connect, listen to and discover audio content on Spotify during their drive.
Rolling out in the U.S. through film, OOH and digital elements, the campaign focuses on the ease of the app and the discovery of music and podcast content through some of their most popular playlists like Your Daily Drive, Disney Sing-Alongs, and Songs to Sing in the Car.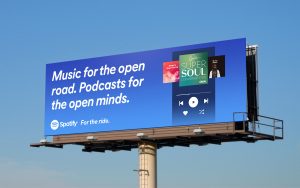 Know that feeling when you've reached your destination, but want to keep rocking out to the music coming through your car stereo? 
The cornerstone of the campaign is a film that humorously captures that moment in the insidery style that Spotify fans have come to expect. The film was strategically designed to flex to different platforms and target audiences, with four varying lengths.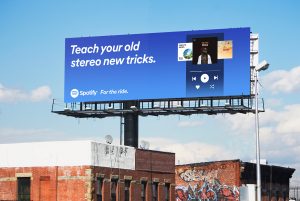 "The experience of commuting and listening to music and news in your car is so universal to every driver's daily routine," said June Sauvaget, Spotify's Global Head of Consumer & Product Marketing. "We're putting Spotify front and center of the driving experience with product enhancements and content, such as "Your Daily Drive" as the perfect companion to the car commute."
"The creative started with a simple insight that we rarely discuss, but everyone can relate to," said Spotify's VP, Global Executive Creative Director, Alex Bodman. "Then the team got to work on bringing the insight to life with a healthy dose of Spotify's sense of humor. Hopefully it makes people laugh, while reminding them how much better driving is when you have the perfect soundtrack."
Source: Spotify