A new multi-media advertising campaign devised by St. Luke's for Which? helps consumers by emphasising how to "shop smart" during the Winter sales period. This represents the award-winning creative agency's first work since being appointed by the brand last month.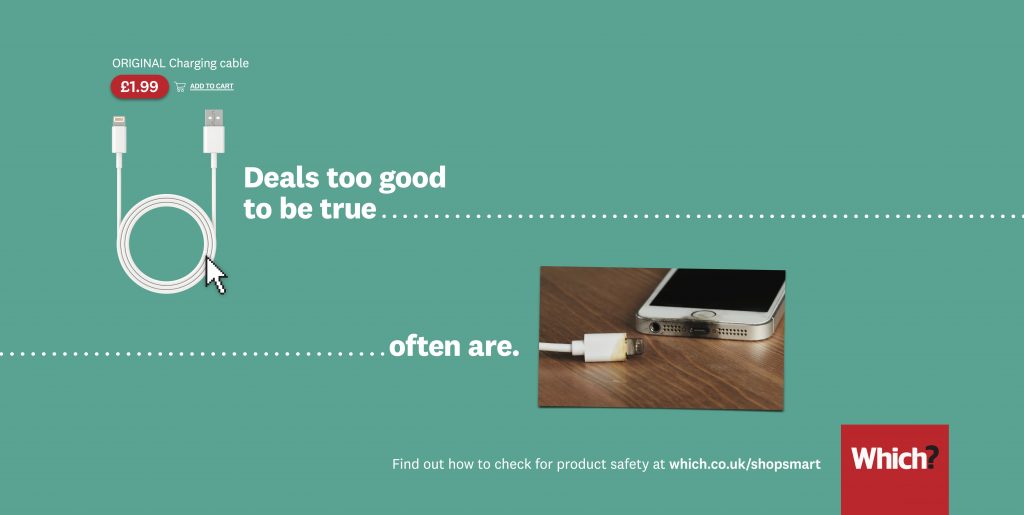 Live from the 17th November, the campaign will feature across press, digital display, social and AV executions with a call to action for consumers to visit which.co.uk/shopsmart, where they will find shopping tips to help them over the sales period.
The campaign "Shop Smarter Online" will run for two months during key retail shopping periods: through Christmas, including Black Friday and will encompass the January sales. User generated content inspired imagery is used to represent the #shopfails that customers have experienced. Media planning/buying is handled by Goodstuff and Brainlabs.
As e-commerce has burgeoned during lockdown, St Luke's new campaign highlights how the UK's consumer-champion Which? helps people shop safely by highlighting potential hazards when shopping on online marketplaces; emphasising how to spot fake reviews, avoid online scams, and respond and manage receiving dangerous or faulty products.
Bold, colourful executions feature the prescient headline: "Deals too good to be true…often are".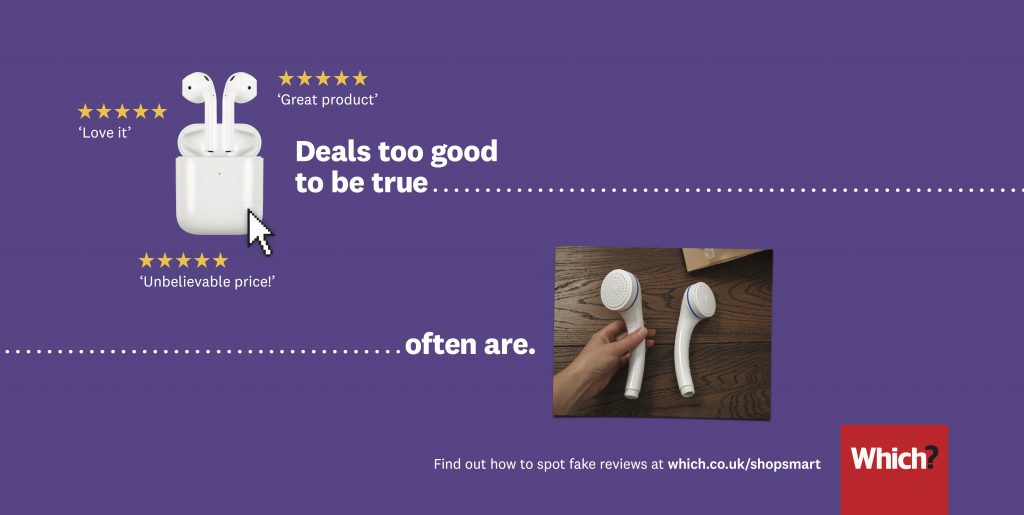 Neil Caldicott, Director, Audiences, Brand and Communications at Which? explains: "With more of us shopping online than ever, we expect online marketplaces to offer the same level of protection as the high street. Our research has shown that's not always the case, and there are pitfalls that too many consumers are falling foul of. This new campaign will support our ongoing work to help consumers shop safely and be confident they are getting a good deal online."
Rich Denney, ECD at St. Luke's adds: "Sadly, there are people out there ready to take advantage of our trust and honesty. Thankfully, Which? is there to highlight how these dodgy sellers operate by offering us tips so we can continue to shop smartly and safely online."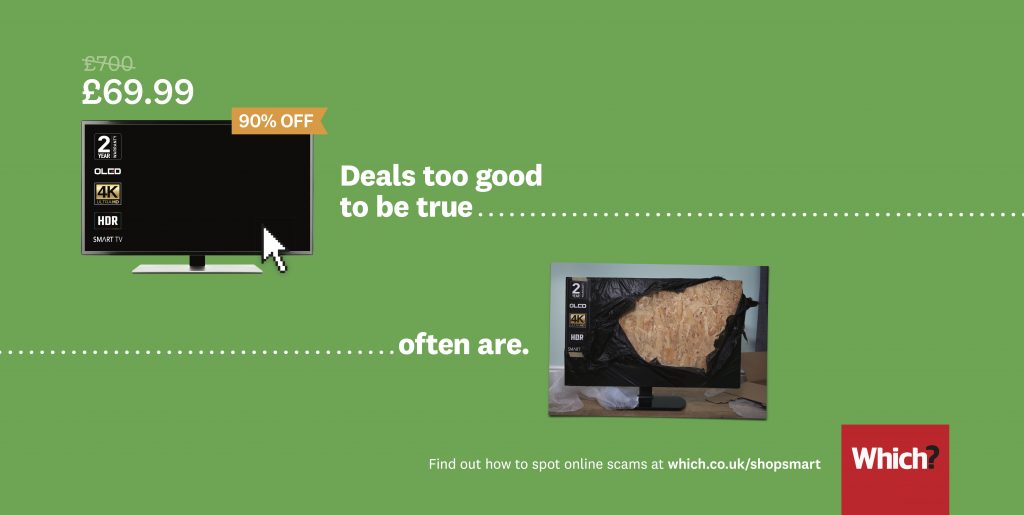 CREDITS:
Brand: Which?
Creative Agency: St. Luke's
Campaign title: "Shop Smarter Online"
Executive Creative Director: Rich Denney
Art Director: Gatis Pakalns
Copywriter: Polina Harkin
Agency Producer: Roy Hyndman
Agency Planner: Dan Hulse/Tara Ellis
Business Director: Laura Harris
Account Director: Rob Evans
Director/Production Co: Curious
Designer: Javier Leal-Olivas
Source: St. Luke's