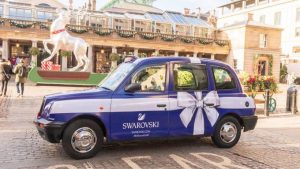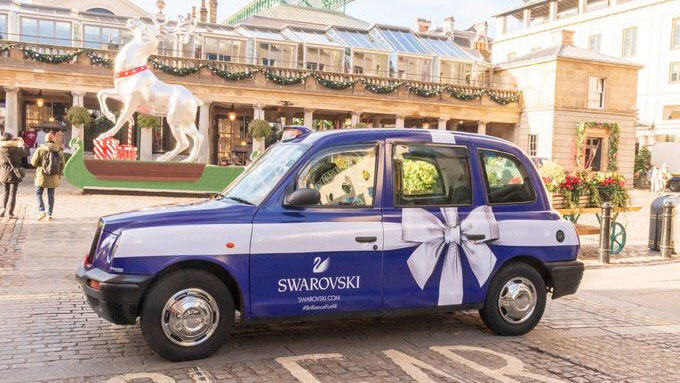 This Christmas Swarovski is spreading the sparkle and putting customer experience at the forefront of its marketing activations. Moving away from traditional advertising mediums Swarovski is placing the focus on experiential moments designed to engage and surprise, bringing Swarovski's signature sparkle to the streets of London, Manchester, Glasgow and Birmingham.
The experiential activations were developed in partnership with Havas Media's specialist OOH division Adcity (part of Havas Group Media), working with Projection Artworks.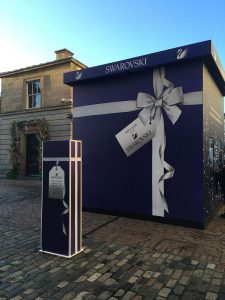 Continuing to put consumer experiences at the forefront and following on from the newly launched interactive and immersive Oxford Street store, Swarovski is set to offer an engaging and experiential moment for its customers.
In the spirit of Christmas, whilst demonstrating a new interactive marketing activation, Swarovski will launch its 'Sparkling Box' this December, first popping up in London's Covent Garden from the 30th November – 2nd December and then travelling to Manchester from the 7th-9th December.
Swarovski's 'Sparkling Box' installation consists of four different touchpoints, each façade incorporates fun interactive aspects offering a unique and innovative digital experience aiming to entertain and engage users.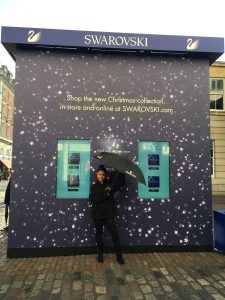 From showcasing the Swarovski Christmas advert to featuring a festive gif photo-booth allowing consumers to capture their own sparkling moment and encourage them to share their experience on social media. A third interactive wall will feature a virtual snow-scape, allowing passers-by to pick up and create a digital snow shower, whilst the final side of the box will take customers on a journey to discover all the 'must have' festive gifts for the season.
Maximising on the high footfall and during the busy season, Swarovski will continue to spread sparkle and festive cheer by launching 'Sparkle Street' at the popular Eat Street location in London's Westfield White City.
A Christmas tree installation accompanied by dominating digital advertising, will encourage passers-by to have their picture taken in front of the festive themed landscape with the images appearing directly opposite on large screens, for added sparkle there will be some fun, festive themed surprise and delights during the activation.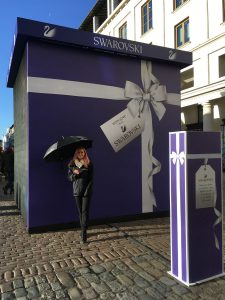 Consumers will also receive a print out of the sparkling scene with love from Swarovski as a take away Christmas card. Elevating traditional out of home advertising with an impactful and interactive installation that offers their customers an immersive digital experience, Swarovski will continue to create memorable brand moments throughout the Christmas period.
Sparkle Street will be live at Westfield White City on Saturday 8th and Sunday 9th December.
Throughout December, Swarovski will also be dialling up the Glamour of classic British black cabs. Aiming to surprise and delight, spreading brilliance for all, dedicated taxi drivers will be handing out Swarovski gifts to lucky passengers throughout December, spreading a message of goodwill and driving consideration through the competitive Christmas gifting period.
Source: Havas Media